Residenz Evil 2023 - The Pre-Sale has begun!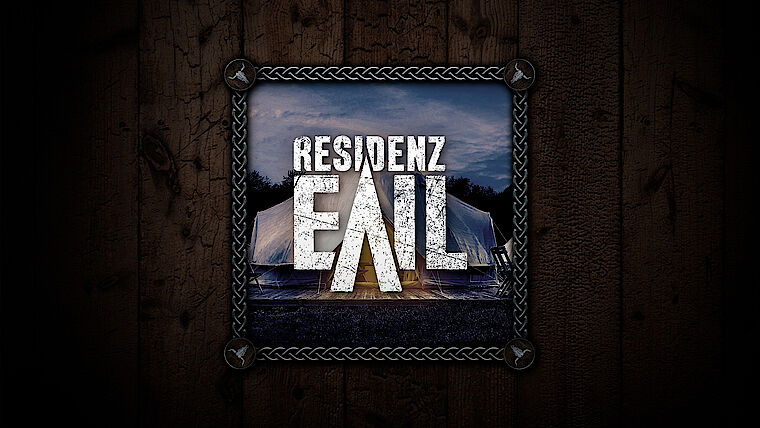 The Residenz Evil, your own private backstage area at Wacken Open Air, is now on sale for 2023!
All of the finest and with the comfort and special treatment otherwise only enjoyed by the artists in our legendary Artist Village, complete first class sanitary facilities and private powered accommodation for up to six people!
WHAT IS THE RESIDENZ EVIL?
Even though the Vikings have successfully chased the zombies from the festival, we will of course remain loyal to the Residenz Evil and open the gates to our legendary camping area again. Pro tip: In order not to look like a zombie even after four days, a bed of your own might be quite comfortable. Those who stay here can listen to the forest area with one ear and still not miss anything of the festival spectacle thanks to the ideal, fast routes to the site. Of course, there is also a nearby exclusive car park that you can drive to at any time!
Also this year, tent types with capacities of 2-6 people such as Cathedral, Chapel, Temple or the well-known Hells Bell variants can be booked.
With the so-called Graveyard, there are also rentable plots with electricity for those of you who want to bring your own tent!
But whether it's an already equipped tent or Residenz Evil camping plots for self-campers - the amenities of Residenz Evil are open to all guests.
Like last year, we have prepared a few specials for you, but we don't want to reveal them at this point. Stay tuned!
The Residenz Evil is open from Monday, July 31, 2023, from 3:00 p.m. to Sunday, August 6, 2023, 12:00 p.m.

HERE YOU WILL FIND ALL INFORMATION ABOUT RESIDENZ EVIL!
You can now book directly on Metaltix.com!
yours
W:O:A team