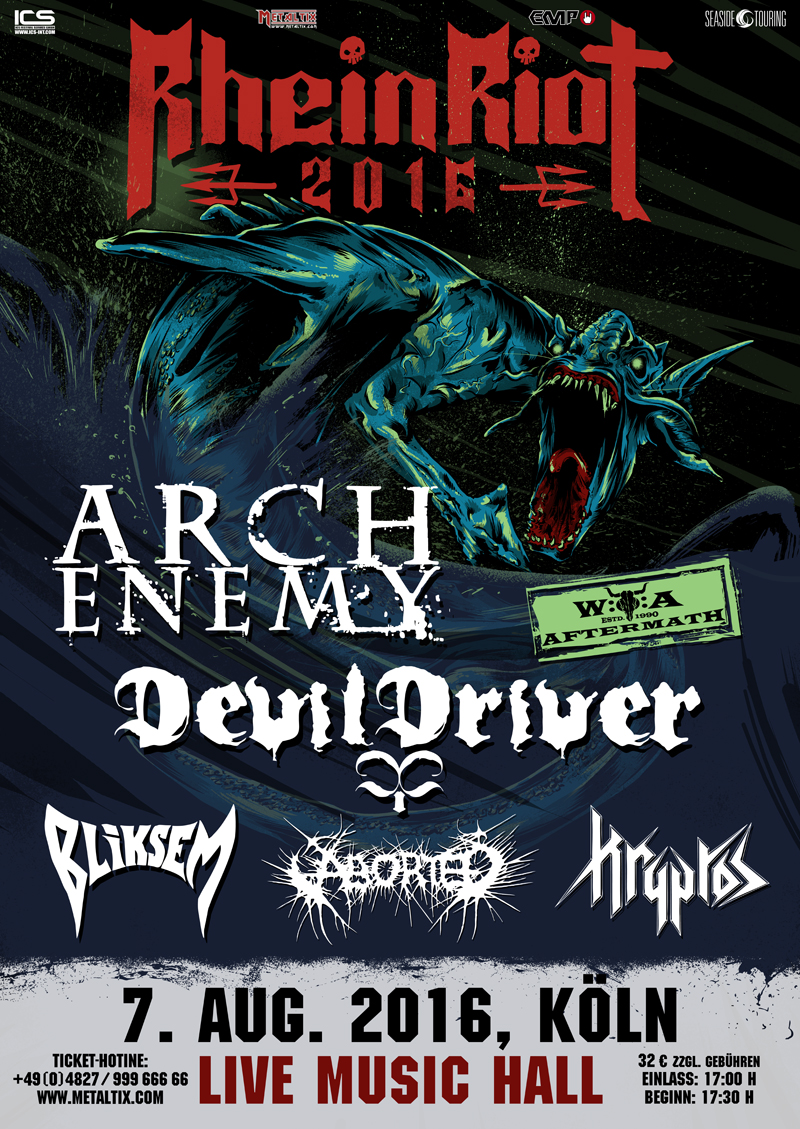 RheinRiot 2016 – Cologne shudders!
It's going to be loud in Cologne! We will present you five international top acts of the Metal scene at the Live Music Hall. Watch out for the RheinRiot!
The party happens at the 7th of August, simultaneous with the deconstruction of the mighty main stages in Wacken. Perfect for everyone who still has enough energy for another night of heavy tunes!
The event will be headlinded by the incomparable Arch Enemy. The band just had some lineup changes and got even stronger with the new lineup.
DevilDriver from the USA are a true guarantor for epic live shows too and we are looking forward to hear their new songs live!
The program continues with Bliksem from Belgium, which are producing grade A Thrash Metal and also rely on female power at the mic. More Thrash you say? Here wo go, with Kryptos, the most important metal band from India! The band plays Heavy and Thrash Metal and can't wait to rock Germany once more.
Aborted are rounding the lineup. The band hails from Belgium too and plays agressive Death Metal and Grindcore.
Tickets for the RheinRiot are available right now for 32,00 Euro + fees at www.metaltix.com.
The first 100 buyers will get a free RheinRiot festival t-shirt!
See you in Cologne!