Running Order Update - Behemoth and more new acts!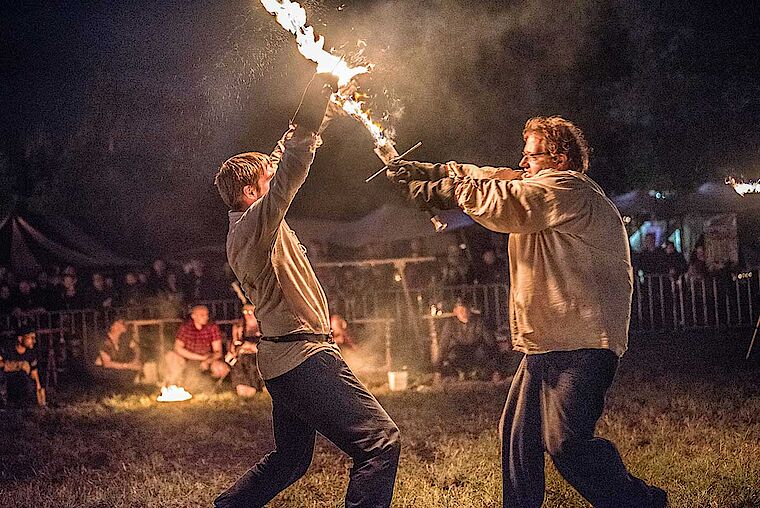 For the Wacken Open Air 2022 there is a lot going on in the program - we have some new acts, two cancellations and an update of the running order for you.
Unfortunately Nytt Land and Cemican can't be there this year, but we are in good spirits to be able to present the bands in 2023.
Spearheading today's announcement are the Polish angels of death Behemoth! The band is currently preparing the release of their upcoming studio album Opvs Contra Natvram, which will be unleashed on mankind in September - a taste will probably already be available at Wacken.
You can also look forward to bands like the mighty Grailknights, the Monomann project of Micha and Kay from In Extremo, the Wasteland Warriors with their Cagefights etc. or the joint shows of the team of Sir Henry Hot and Devilsfire, who will set the night sky on fire in honor of Sir Henry Hot, who passed away in 2021.
The full list of new acts:
Bai Bang

Behemoth

Below Zero

Da Rocka & Da Waitler

Godzilla In The Kitchen

Grailknights

Haggefugg

Ingrimm

Knight's Show SSK

Majak

Metaklapa

Mit Ohne Strom

Monomann

Motörizer

Neck Cemetary

Ozzyfied

Pay Pandora

Pensen Paletti

Rauhbein

Sascha Paeth's Masters of Ceremony

Sir Henry Hot

Snow White In The Dark

The O'Reillys and the Paddyhats

The Pinpricks

Tragedian

Victims Of Madness

Wasteland Warriors

Welcome Dystopia