We are collecting for those in need!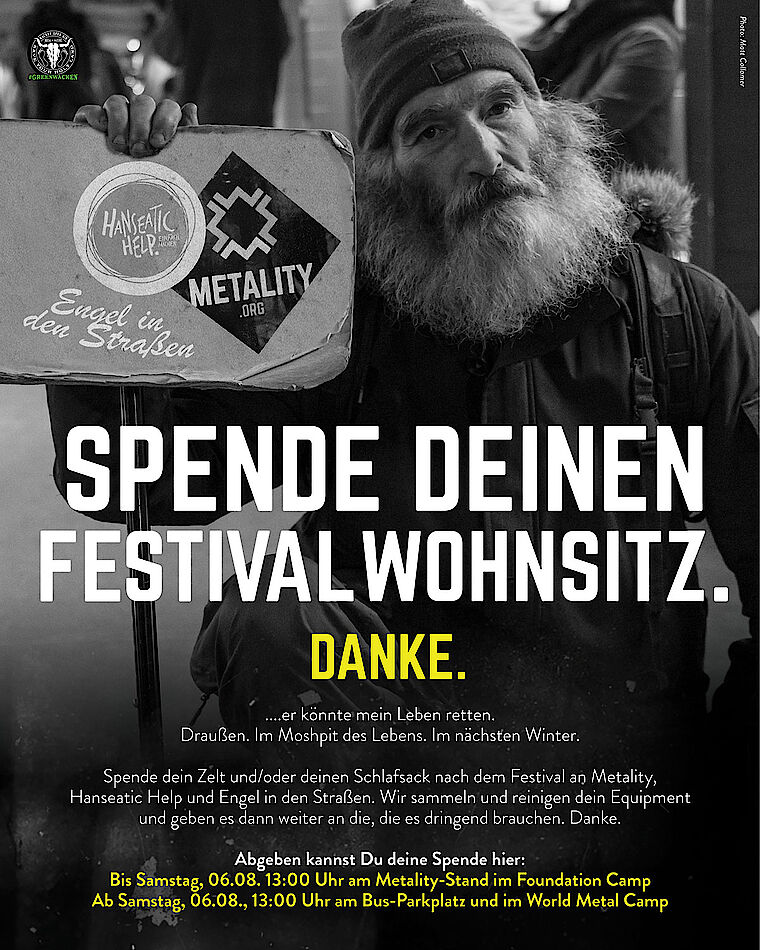 Dear Metalheads,
we need your assistance!
From now on there are collection points for sleeping bags and tents (at the bus shuttle station & World Metal Camp) that are not taken home but should not end up in the garbage. We work together with Metality, Hanseatic Help and Engel in den Straßen (Angels in the streets), who donate the collected sleeping bags and tents to those in need. All tents that are no longer usable are passed on to ReTent, a Kiel start-up of four students who recycle tents into gimbags.
These will also be offered at the festival next year. The ReTent helpers will also walk through various campsites and collect additional tents.
Food sharing: Please make sure that food and drinks that are durable and packaged are not simply thrown away if you don't want to take them home. The helpers from Engel in den Straßen will also go to various camping areas after you have left and ask you to deposit the "leftovers" along the way so that they can be collected.
Your
W:O:A team