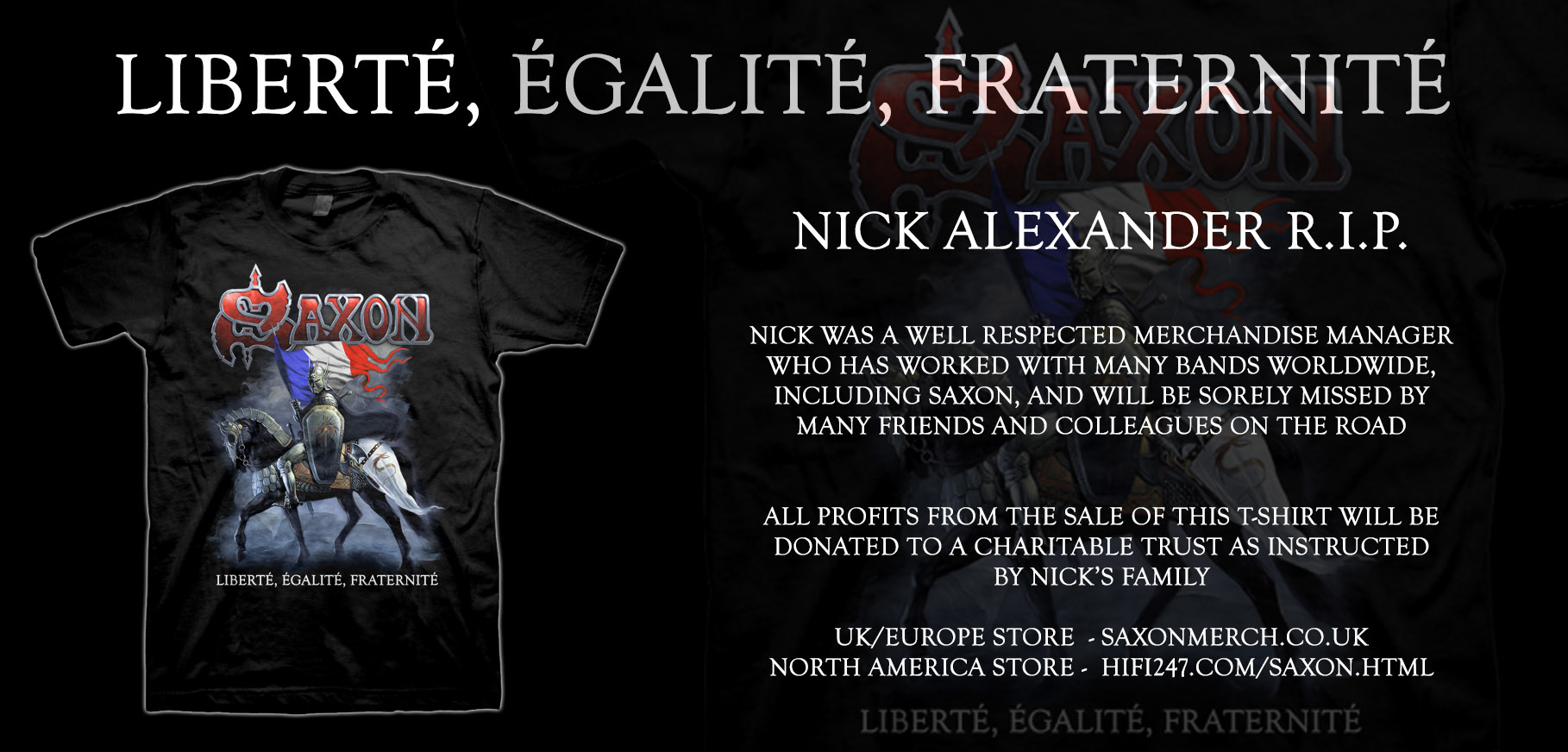 Saxon - "Liberté, Egalité, Fraternité" charity campaign
During the Paris assault which left not only Paris but also the rest of the world back devastated, merchandise manager Nick Alexander (amongst so many others) lost his life.
Nick was a well repected merchandise manager who has worked with many bands worldwide, including Saxon, and will be sorely missed by many friends and colleagues on the road. In memory of Nick and all other people who have lost their lives on that day Saxon are calling for charity campaign.
The shirt with the print "Liberté, Egalité, Fraternité" (Liberty, Equality, Fraternity) can be ordered under the followingt links:
UK/EUROPE STORE - SAXONMERCH.CO.UK
NORTH AMERICA STORE - HIFI24.COM/SAXON.HTML
All profits from the sale of this t-shirt will be donated to a charitable trust as instructed by Nick's family.
Everything else under: