Important
This article is VERY old (older than 2 years)!
Saxon VIP-tickets available!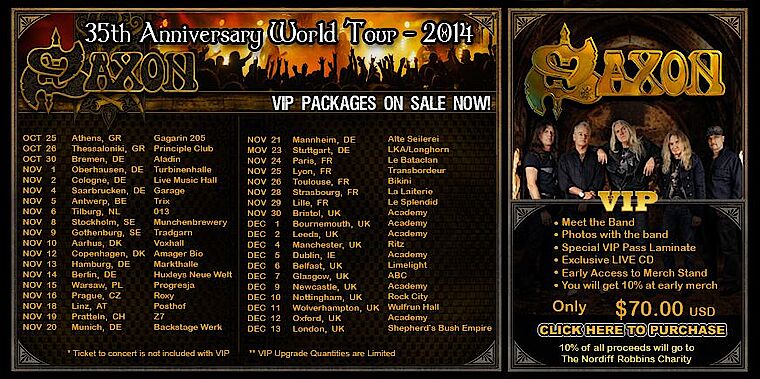 As of today VIP Tickets for the 35th anniversary tour of Saxon are available. Tickets will be limited to 20 people per show.
The tickets include:
- to meet the band
- take a photograph of the band
- special VIP pass / laminat
- exclusive live CD
- early access to the merch stand
- You will get 10% at early merch
10% of all proceeds will go to the nordoff robbins charity
The VIP-tickets are available here.
Regular tickets for the German dates can be bought at Metaltix.com!