Important
This article is VERY old (older than 2 years)!
Service & Quality Team at the W:O:A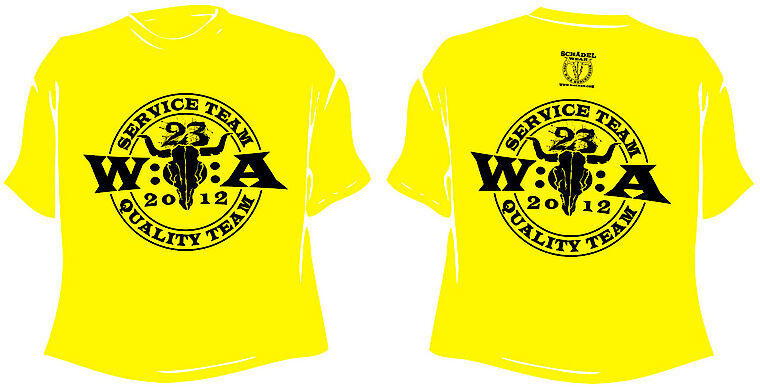 There will be an enhanced version of our Service & Quality (S&Q) Team at the W:O:A in this year.
Their concept is, to keep the service and the quality of the Festival up for the fans and to constantly improve it, to detect weak spots and to resolve them. This will enlarge the value of the festival for all involved people from year to year!
From the 31st of July to the 5th of August 2012, the boys and girls will be on duty twenty-four-seven in several shifts.
The team is one hand going to support in the field of service the communication between the personal (e.g. stewards) and the festival visitors, but the S&Q team will also have a focus in the quality assurance on points like hygiene, food and waste transport on the other hand.
Here is a short summary
• Upgrading and saving of the service commitment and the gentleness of the festival for the visitors
• Acting as a go-to person for the personal if they have questions
• Notice of defective at cleanliness & hygiene, for example in shower camps and toilets
• Observation and examination of cleanliness & hygiene of food stalls and the adequate and orderly food storage and preparation.
• Recording of excessive waste arisings and missing waste transports at all areas
The team is also looking forward for your support and information, if you detect one of the problems which were mentioned above. The S&Q crew is on the go at the grounds permanently and you can easily identify them because of their shirts (see picture).
Last but not least, the team is also working on several crucial points of the festival, like for example the arrival & departure, the wristband dispense, campgrounds or other points which were mentioned by our community in the forum or via Facebook.
We hope we served you well!
Yours,
W:O:A team