Important
This article is VERY old (older than 2 years)!
Shuttle bus Itzehoe - arrivals and departures online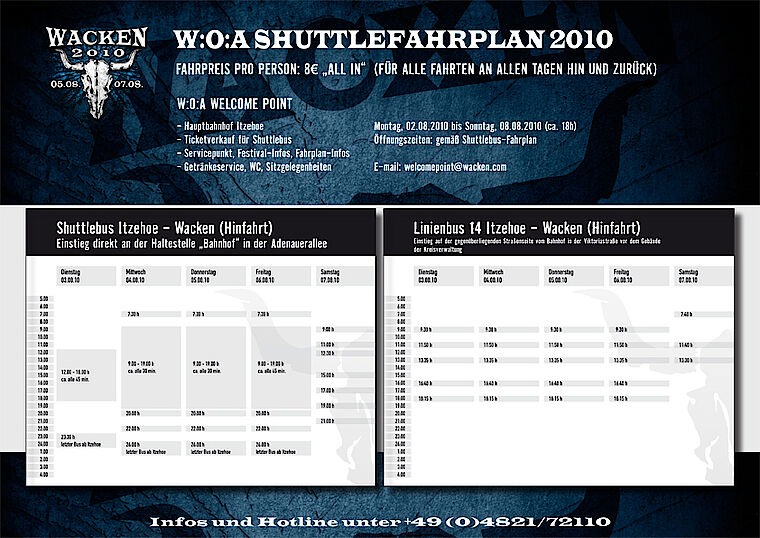 Today we are able to show you the arrivals and departures of our Shuttle Service.
From Tuesday to Sunday, the shuttle will bring you from our Welcome Point at Itzehoe / rail station to the festival area and back.
As known from the last year you can download the schedules under Shuttle Bus either as coloured or printer friendly monochrom version.