Signing Session at the Hamburg Metal Dayz!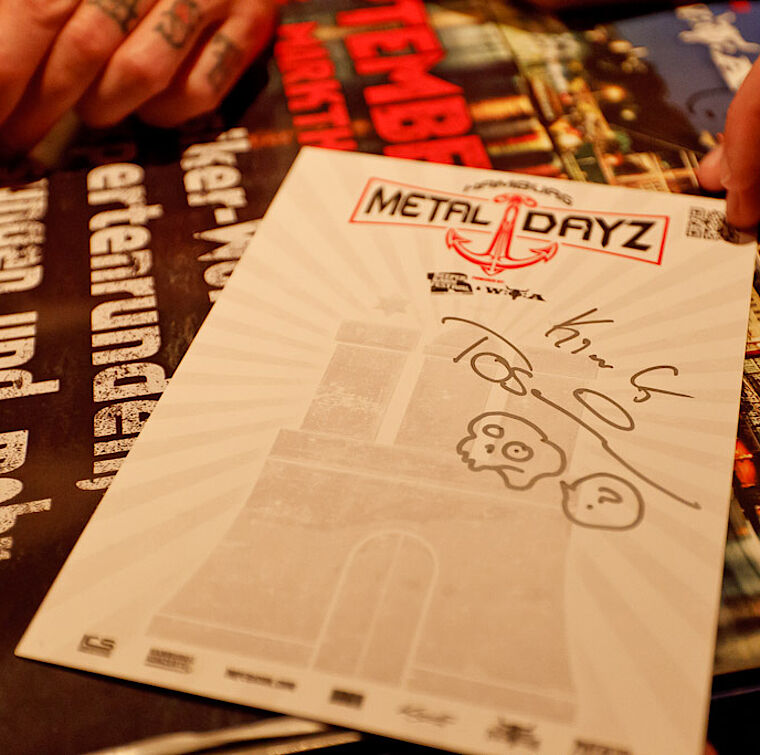 Hey Metalheads!
You want to have a look at Children Of Bodom from up close? Or ask the boys in Rage about their adventures? Maybe have Caliban sign your shoe? That's all possible at the Hamburg Metal Dayz:
All the bands will take part in the EMP Signing Sessions at the foyer of the Markthalle!
The schedule for the signings can be found in the Running Order. Make sure to come early, since the Bodom dudes will be ready for you at 5pm on Sunday, Peavy Wagner & Rage are wielding their pens at 6:15pm on Saturday...
Do you still need tickets for the Hamburg Metal Dayz? Here you go!
See you in Hamburg!