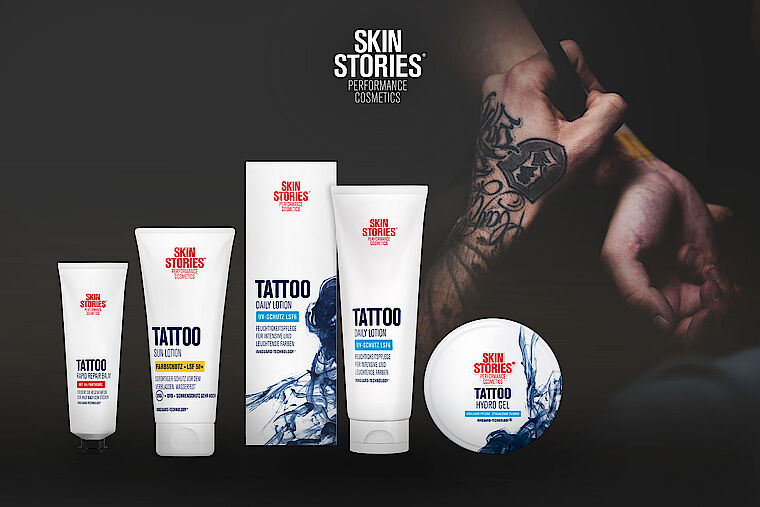 This year our partner SKIN STORIES will be at the W:O:A.
A tattoo is a life decision. SKIN STORIES was developed so that your motif not only stays beautiful, but forever. The tattoo anti-aging products with InkGuard-Technology® help you to protect your tattoos from fading in the long term. For fresh-looking tattoo colors and contours!
SKIN STORIES will have its own stand at the W:O:A this year: Win live tattooing sessions with one of the four outstanding artists, visit the cool content area, get voucher codes for the online shop and test the products on spot!

Everything you need to know about tattoo care!
Further information, tips and tricks on the subject of tattooing.