Important
This article is VERY old (older than 2 years)!
Steak Number Eight To Tour In September; Exclusive Bundle Available At Metaltix.com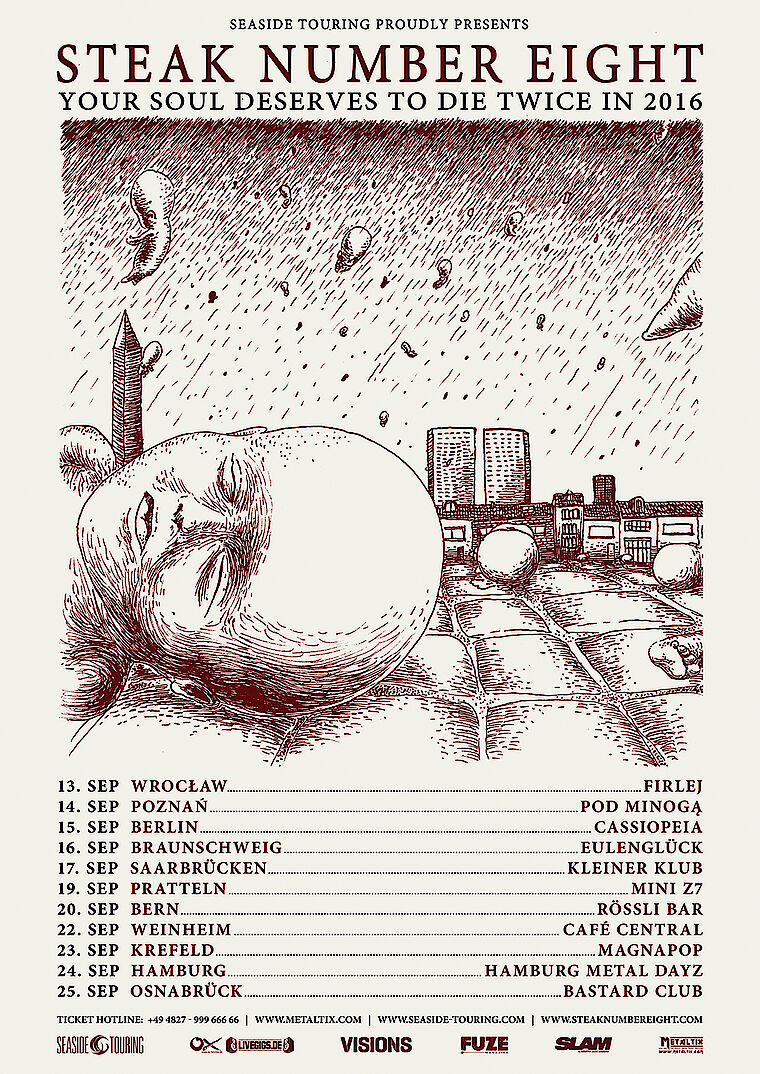 With their new record "Kosmokoma", Steak Number Eight were able to extend their great reputation over the borders of their homecountry Belgium. All fans of sludge, post or doom metal take heed - heres something huge in the making.
Get your tickets for their shows in September now and add an exclusive t-shirt to your order - only available at Metaltix.com! The shirts will be deposited for you to pick them up at the merch stall at the venues.
Steak Number Eight - Your Soul Deserves To Die Twice In 2016
13.09. Wroclaw, Firlej
14.09. Poznen, Pod Minoga
15.09. Berlin, Cassiopeia
16.09. Braunschweig, Eulenglück
17.09. Saarbrücken, Kleiner Klub
19.09. Pratteln, Mini Z7
20.09. Bern, Rössli Bar
22.09. Weinheim, Café Central
23.09. Krefeld, Magnapop
24.09. Hamburg, Hamburg Metal Dayz
25.09. Osnabrück, Bastard Club