Important
This article is VERY old (older than 2 years)!
StrongmanRun goes Wacken – Pre-sale starts now!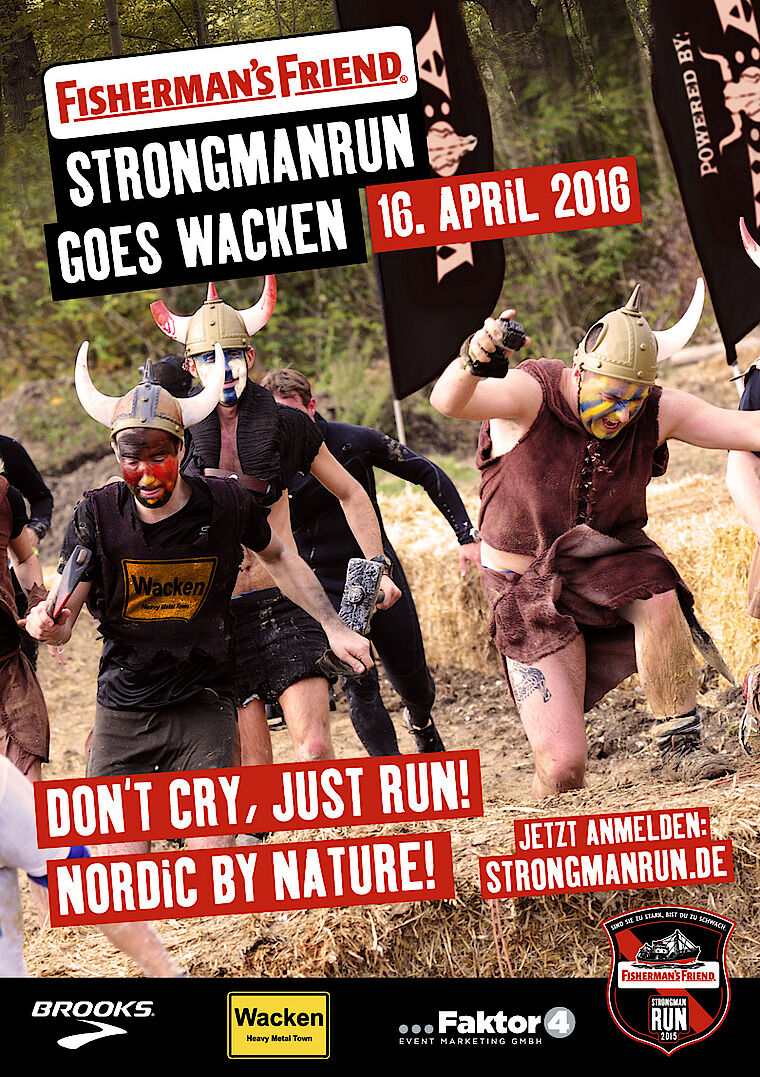 It´s happening on April, 16th ! The Fisherman´s Friend StrongmanRun comes to Wacken for the first time!
But what exactly is meant by StrongmanRun?
The StrongmanRun is a steeplechase initiated by Fisherman´s Friend and yet takes place in 8 countries.
Fisherman´s Friend StrongmanRun has been organized 2007 for the first time in Germany and marks the beginning of steeplechases. What began in 2007 with 1.600 participants at a military training area, soon developed into world´s largest steeplechase with about 13.000 participants at Nürburgring.
During the run, one has to overcome unsteady climbing nets, deep mud pits, cold water basins, bales of straw, impressive constructions out of oversee containers and steep waterslides.
This playground for adults offers the participants a memorable run, lots of fun and impressive pictures. During the heaviest run ever normal sports clothes are often replaced by Viking costumes, morph suits or a Borat dress. Registration is possible from now on at http://www.fishermansfriend.de/strongmanrun/wacken/!
So get up and ask some friends or colleagues to build a team!
Experience has shown that tickets are sold out very fast- so be quick in case you want to be part of it! Be a premium guest and save your starting place! The first 1.000 purchasers will receive a cheaper price as well as a very special "Fisherman´s Friend StrongmanRun goes Wacken" T-Shirt.
Additional information about the Fisherman´s Friend StrongmanRun- Premiere in Wacken can be found
BY FOLLOWING THIS LINK