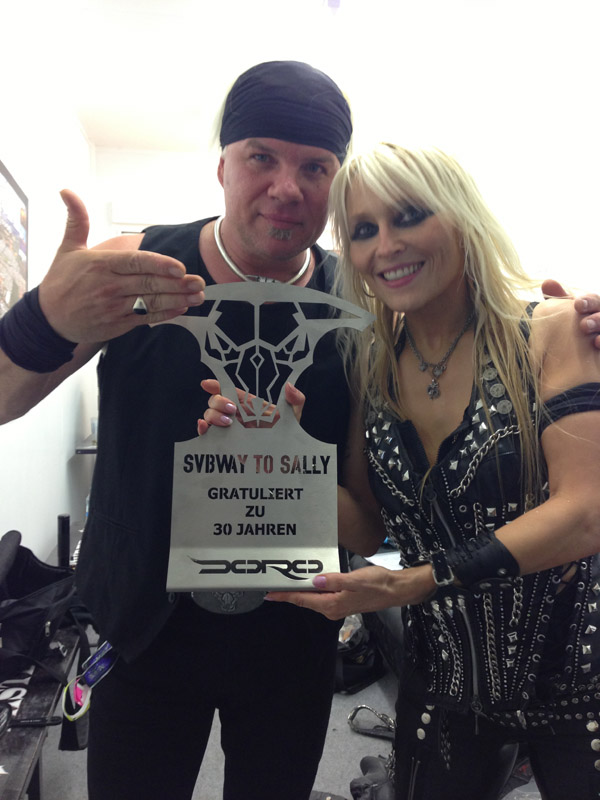 Subway To Sally congratulates Doro on her 30th Anniversary
On Friday the 2nd of August at 10.30 pm the great moment for Germanys metal queen Doro Pesch had come.
30 years on stage should be celebrated at Wacken 2013 in the right way.
After several performances with special guests (like Biff Byford from Saxon), Eric Fish (singer of Subway To Sally) entered the stage and presented her an award in honor of 30 years of stage appearance. After this ceremony he joined Doro with performing the next song.
For everybody who wasn´t there, there is a stream of the complete show on NDR.de. You can watch it HIER.