Important
This article is VERY old (older than 2 years)!
SURVIVAL COOKING 2017 at the Wacken Foundation Camp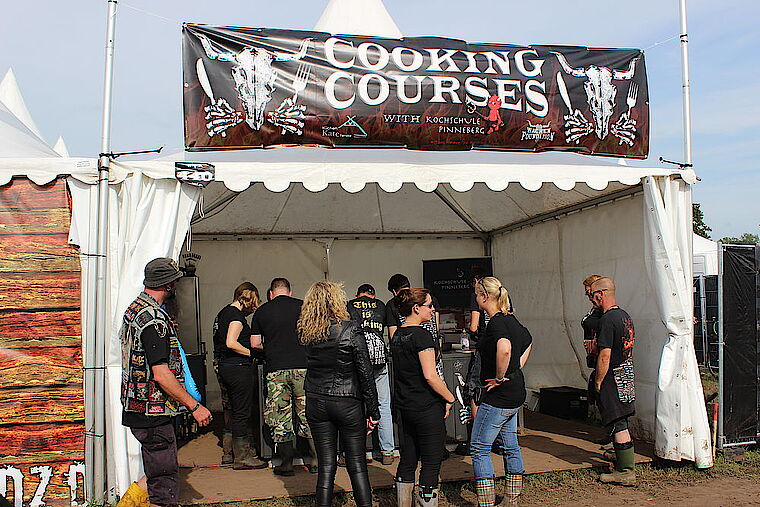 In cooperation with Kochschule Pinneberg the Wacken Foundation offers survival cooking courses at the Wacken Foundation Camp. They'll teach you, how to cook a delicious meal with nothing but your camp cooking equipment.
All features and ingredients are provided again by Küchen Kate Fenske from Pinneberg.
From Wednesday, August 2nd until Saturday, August 5th, the cooking course is going to take place at the Wacken Foundation Camp. The attendance fee is € 20 and will completely benefit the Wacken Foundation. So, you will not only learn how to cook dainty dishes, but also you will help to support the hard rock and metal scene.
Survival cooking dates*:
- Wednesday, August 2nd 14:00 H
- Thursday, August 3rd 12:00 H / 17:00 H
- Friday, August 4th 14:00 H / 17:00 H
- Saturday, August 5th 12:00 H / 14:00 H
You can register via survivalcooking@wacken.com. Please add following information to the e-mail:
• Your full name
• Your date of birth
• Your phone number for possible queries
ATTENTION: Please note, that you can only register one person per mail. The first 40 registrations to arrive, will be considered. You will then get a confirmation mail with all further details.
*Subject to change