Important
This article is VERY old (older than 2 years)!
The Bullhead – new Wacken emblem made of Heavy Metal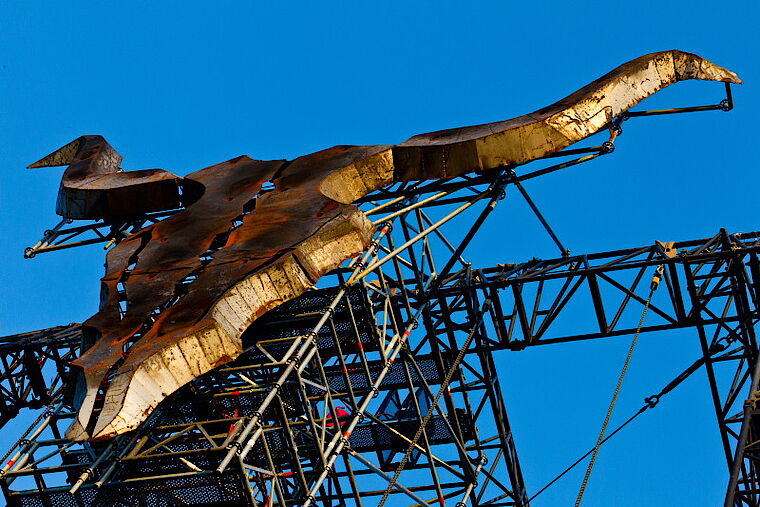 Above the Black- and True Metal Stage hangs the majestic steel bullhead since several years, an eye catcher and emblem which stands like no other for the festival.
The good old Bullhead defied wind, weather and a lot of fire for many years now. But at last the years left distinct marks, despite all the care we took of it.
So we decided to give the main stages a new look. The old bullhead will go into its well-deserved retirement and in the last weeks several hardworking engineers created a new and even bigger bullhead!
The result of this work can only be described as pure heavy metal!
Here is the key data: 2,5 tons of metal, 12,5 meters wide, 10 meters high. Of course there will be also some flamethrowers again: The flames can be fired of up to 40 vents by now.
This means, the new bullhead is about 30% bigger than the old one, nearly 3 times heavier and it can carry about 2,5 times more pyrotechnic.
The bullhead was built by steelworkers from the region of Wacken, so they definitely knew how to get the Wacken feeling inside the new bullhead. And please don't worry about the old one: He will have a place of honor in the village of Wacken!