Important
This article is VERY old (older than 2 years)!
The Dark Circus – Trailer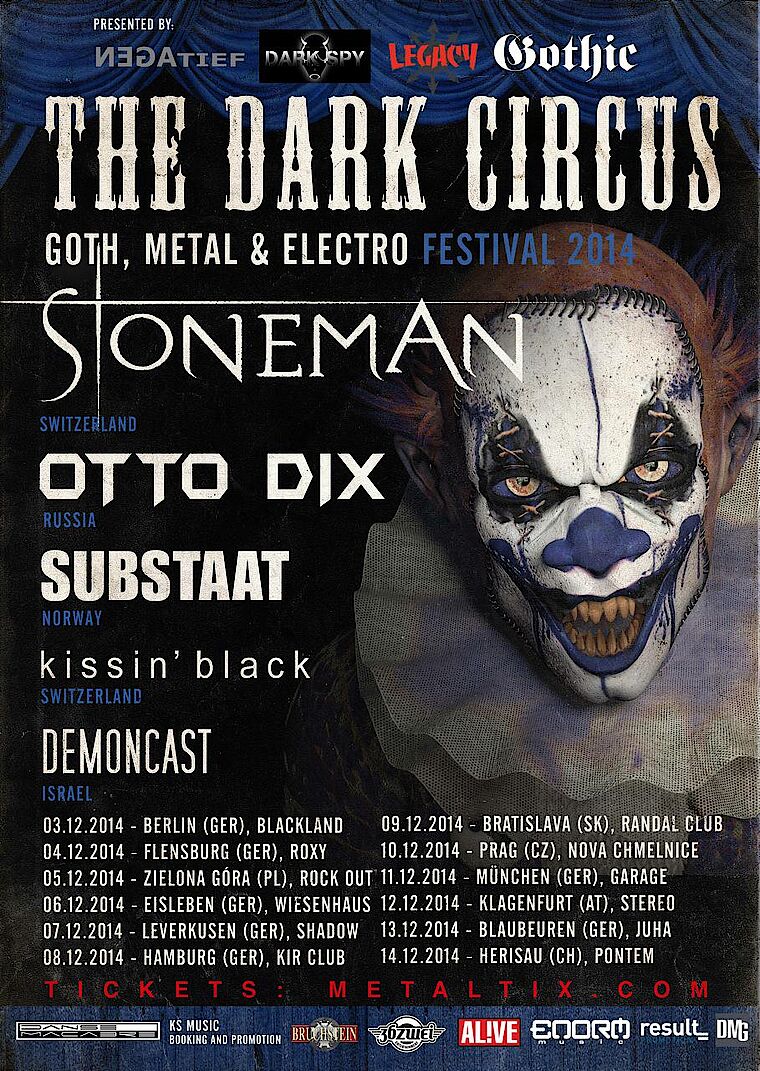 With Stoneman, Otto Dix, Substaat, Kissin' Black and Demoncast, "The Dark Circus Festival" Tour offers an international line-up that will please fans of Dark Rock and EBM alike.
Check out the trailer below and get your tickets right here at www.metaltix.com!
DARK CIRCUS Goth, Metal & Electro Festival 2014
The Dark Circus
03.12. Berlin, Blackland
04.12. Flensburg, Roxy
05.12. PL Zielona Gora, Rock Out-Pup
06.12. Lutherstadt Eisleben, Wiesenhaus
07.12. Leverkusen, Diskothek Shadow
08.12. Hamburg, KIR
09.12. SVK Bratislava, Randal Club
10.12. PL Prag, Nova Chelmice
11.12. Munich, Garage Deluxe
12.12. AT Klagenfurt, ((stereo))
13.12. Blaubeuren, Jugendhaus
14.12. CH Herisau, Pontem