Important
This article is VERY old (older than 2 years)!
The first bands for Wacken Open Air 2019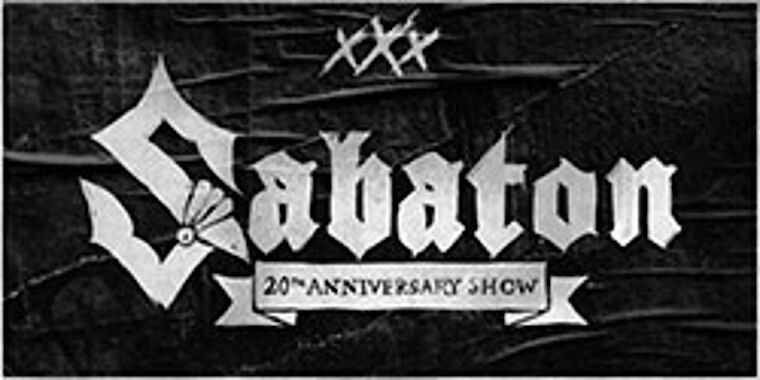 The biggest metal party of the year with metalheads from more than 80 nations is still raging on the Holy Ground. But of course we can't wait to offer you a glimpse of what will happen at Wacken Open Air 2019, our 30th edition - here are the first bands for our big anniversary - and our trailer:
<iframe width="560" height="315" src="https://www.youtube-nocookie.com/embed/3RENyNRZkA8" frameborder="0" allow="autoplay; encrypted-media" allowfullscreen></iframe>
Sabaton
No one could really know that a gang would come together in the Swedish city of Falun in 1999 who is now one of the most popular power metal bands worldwide. With their huge songs about true events of various historic conflicts, Sabaton have gained more and more momentum over the past 20 years - this calls for "noch ein Bier" and a special 20th Anniversary Show at our 30th anniversary!
Parkway Drive
They already the kings of metalcore, but with their new album "Reverence", these surfer dudes from Down Under are reaching further - and promise an explosive live show! Look forward to thousands of fists held high, wild moshpits and a sympathetic band that will give everything to shake the Holy Ground with you!
Demons & Wizards
What happens when Blind Guardian singer Hansi Kürsch and Jon Schaffer, guitar player for Iced Earth come together? Demons & Wizards! For their onyl festival appearance in 2019, this supergroup will not only perform the highlights of their previous records "Demons & Wizards" and "Touched By The Crimson King", but also offer a first glimpse of their upcoming new record!
Powerwolf
The wolves are loose and ready to read the fair! Powerwolf stay true to their chosen path with their latest release "The Sacrament Of Sin" and only know one direction: upwards! Chart entry at the pole position, excellent reviews and highly successful tour presales are proofs for this. Of course we could not resist to make sure they will come to rescue your souls at W:O:A 2019.
Airbourne
Australian hard rockers, the first: the "youngsters"! There are good reasons Airbourne are considered on of the finest live bands of their generation: Singer and guitar hero Joel O'Keefe is more energetic than a legion of Duracell Bunnies and uses literally every part of the stage to rock out with you and his boys!
Rose Tattoo
Australian hard rockers, the second: the legends! Rose Tattoo have not graced the stages for a long time, in 2017 they celebrated their return. Their Blood Brothers European Tour 2018 is a huge success for Angry Anderson and his gang. Our friend's return to us will be another epic highlight in this story.
Within Temptation
Since 2014, Within Temptation have kept us waiting for new stuff, singer Sharon den Adel took the time to get us acquainted with her solo project My Indigo. Later this year, we will see her and her boys return to symphonic metal- We can't wait to welcome the Dutch back in Wacken and witness their majestic show!
Meshuggah
There are bands which are technically complex - and there are Meshuggah. Since 1987 the Swedes regularly test the boundaries of intelligent and highly brutal music; masterpieces like the programmatic "Destroy Erase Improve" and "obZen" tell you all you need to know. But please leave your calculators at home - they wouldn't be able to handle this any way.
Krokus
Let's get to the veterans of this announcement: Krokus have been active since 1975, starting out as a progressive rock band. Hearing them later, you would not believe this, because you're enjoying finest quality hard rock which can stand any international comparison - Krokus are iconic!
Dark Funeral
You're missing black metal among these first bands? Don't worry, Dark Funeral are here to help and will worship Satan with you in 2019. With their latest release "Where Shadows Forever Reign", the Swedes once again showcase that their an integral part of metal's most notorius subgenre.
Avatar
Fancy a wild ride through various subgenres of metal, starting with melodic death? Eager for weird - in the best sense of the word - concepts which inspire a spectacular show? Do not miss Avatar! These Swedes with their master of ceremony Johannes Eckerström have just founded their very own "Avatar Country" and invite you to become its citizens at W:O:A 2019!
Of course there are many, many more bands to be confirmed for our big anniversary. Look forward to old mates, loyal friends, young heroes and a lot of surprises - come and celebrate metal in all its glory with us!
Tickets for Wacken Open Air 2019 will go on sale in the night of Monday, August 6, 12 AM CET at Metaltix, starting with the 10.000 limited X-Mas-Tickets (including t-shirt) - here's everything you need to know!
See you in Wacken - rain or shine!