Important
This article is VERY old (older than 2 years)!
The FMM Short Stay Package – book FMM as a weekend trip!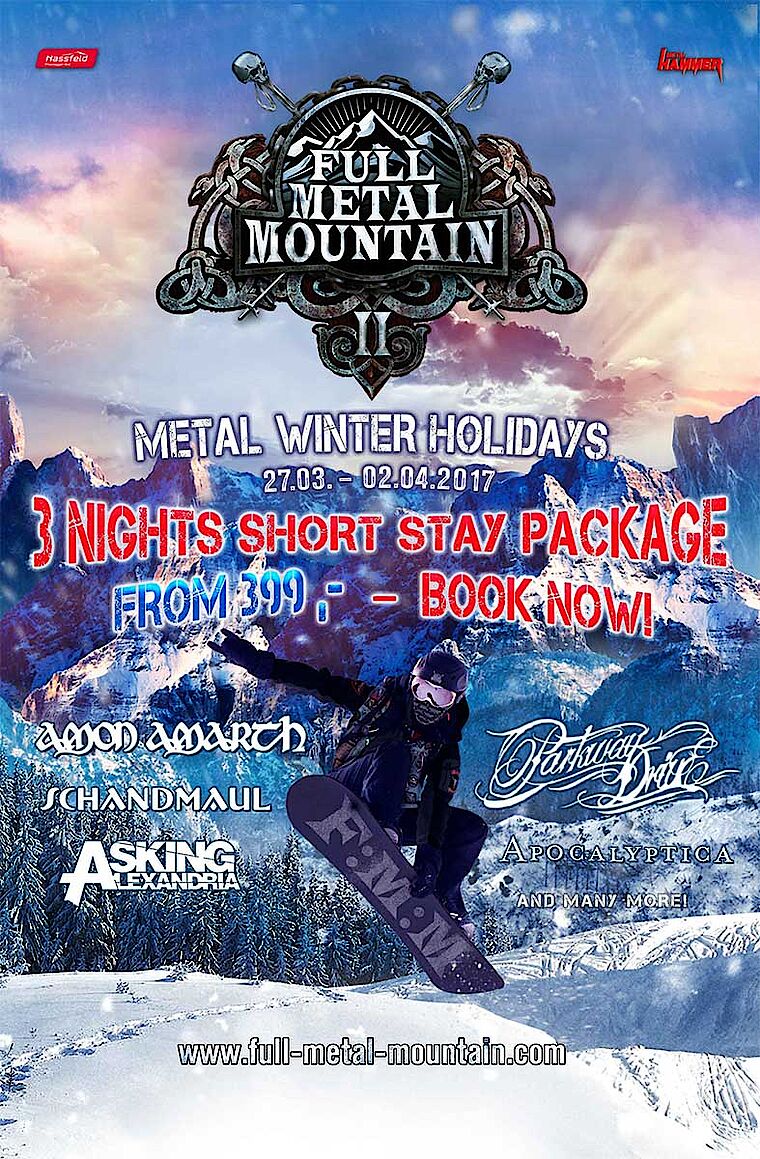 You want to join Full Metal Mountain, but you can't take days off for a whole week?
In this case you should check out our Short Stay offer! The 3 days package is now on sale, in addition to our well known 6 nights / 5 days packages.
These 3 days are including the shows from Amon Amarth, Apocalyptica, Parkway Drive, Schandmaul, D-A-D and many more top acts (check out the first version of the Running Order). The packages also include 3 days and nights in your chosen accommodation and a lift ticket for three day – your ticket to the winter sports area.
This new FMM Individual package is available from now on and next to the time you will also save money of course, when you compare it with the classic package with its five days of festival power. For example, you can book the 3 rooms apartment Hapimag for 399€ per person (with 4 persons at the apartment) - including all the goods and services mentioned above!
You can book both packages easily via our booking page at www.full-metal-mountain.com.