The Full : Metal : Photo : Box - Your face supports Metal!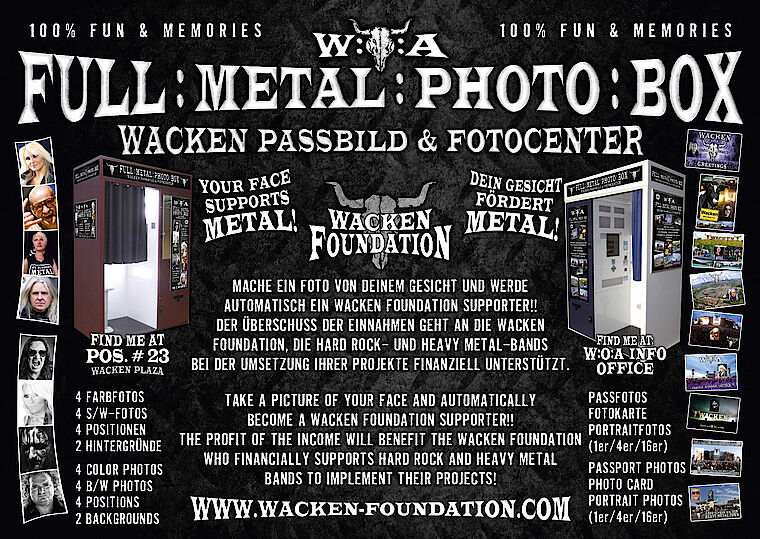 Would you like to have a personal souvenir photo from the W:O:A? The Full : Metal : Photo : Box is YOUR alternative when your cellphone battery is empty or the memory card of your photo is already full.
You will get 4 different pics for only 4€ - either in black and white or in color and with lightning speed!
One Photo Box will be installed at the W:O:A Info Office in the village itself, the other one will be at the wrist-band exchange at the Wacken Plaza.
But that´s not all! You will also become a supporter of the Wacken Foundation because all profits of the incomes will be donated to the Foundation which has devoted itself to support newcomers from the hard and heavy metal music sector.
According to this we have also updated our Holy Wacken Land Map (at pos. 23) which can be download as pdf under MAOS.
The photo box at the Info Office will also be available after the festival so that every visitor can take personal memory pictures during the whole year.