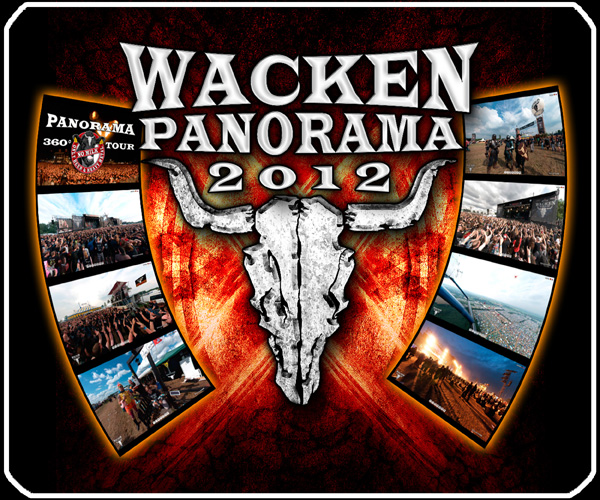 The new W:O:A 360° multimedia 3D Panorama is online
The new W:O:A Panorama 2012 is online and gives you the possibility to experience the Wacken Festival in a 360 degrees view.
Within the edition of 2012 there are several panoramas available. Have a look at the Festival site, Wacken Plaza, the new Bullhead City Circus, Thrash Of The Titans Field or band performances.
An interactive map and the hotspots help you changing between the different festival areas.
And you can also switch to the panoramas from 2010 and 2011 within the 2012 edition.
During the next weeks we will upgrade the W:O:A Panorama 2011 with further festival videos, f.e. with one song from the live performances of Saxon, U.D.O., Red Fang and Decapitated.
The W:O:A Panorama 2012 can be found HERE!