The next livestreams and TV braodcasts are about to begin!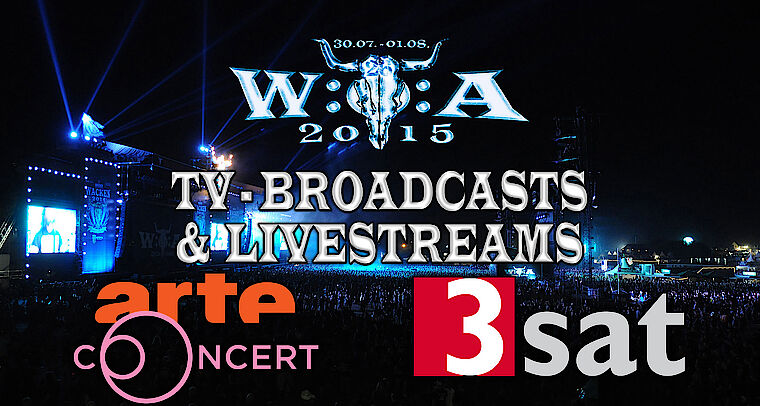 At 08:15 pm German broadcaster 3Sat is starting with the first broadcasts from Wacken 2015. You can find the schedule at http://blog.zdf.de/festivalsommer/
The first livestreams have already been sent. Next on the list is our highlight from Thursday: Trans-Siberian Orchestra & Savatage.
For legal reasons the streams are only available in Germany, Austria, Switzerland and France. There will be shows available worldwide as video on demand later – more information will follow!!
Today´s program viawww.wacken.com/live/b> - presented by Arte Concert:
08.00 PM Trans-Siberian Orchestra & Savatage
08.45 PM The BossHoss
10.00 PM Sabaton
11.30 PM In Flames
00.15 AM Cradle of Filth
01.45 AM Subway to Sally