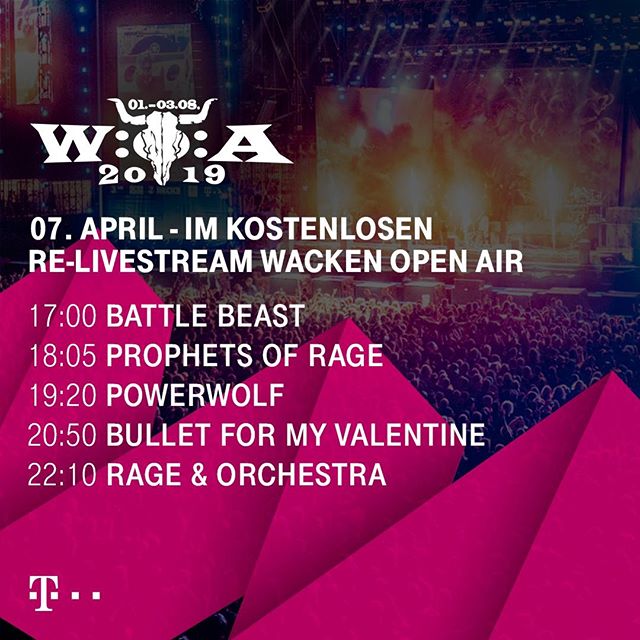 The Re-Live program for Tuesday
After a more than successful debut, MagentaMusik 360 continues today with more top-class music!
Starting at 5 pm CEST we present you the concerts from Battle Beast, Prophets of Rage, Powerwolf, Bullet for my Valentine and Rage.
Here you can watch the shows - have fun!