Important
This article is VERY old (older than 2 years)!
The Wacken Mobile App – for iphone and android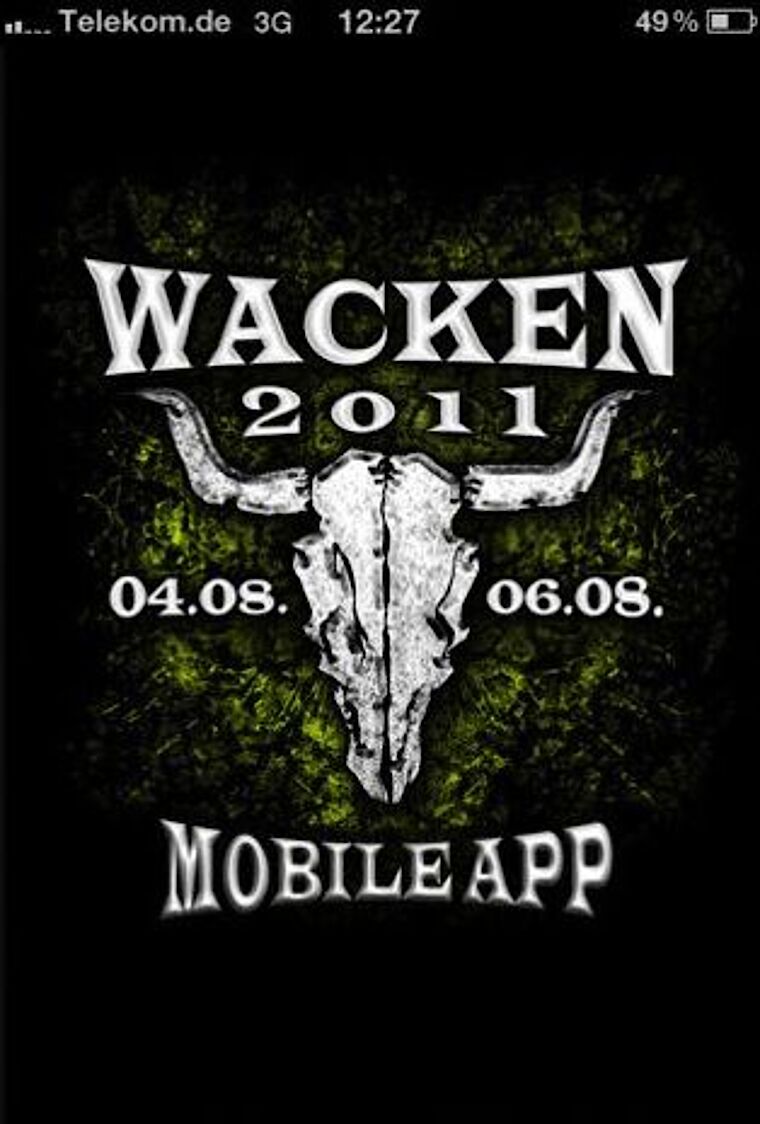 Today is the day. The first Wacken Mobile App for iphone and android comes to the app stores. And of course for free!
(ATTENTION! The iphone app is already available, the android app will arrive in stores during the weekend)
Your festival app for Wacken Open Air - All news around the festival always up-to-date on your iPhone or android mobile.
Are you looking forward to always have your running order with you on your mobile phone? There is no problem at all with the W:O:A Mobile App. Furthermore you can arrange your individual running order and you are also reminded of the performance 10 minutes earlier by a push message.
Via the special animated Google Map you know where what is taking place at any time and how you can get from A to B the fastest. (Attention! Now you can tag your position on the map. That way you will find back to your tent any time and moreover you can communicate to your friends where you are. That means you don't waste time searching your friends via statements as e.g.: "My tent is to the left of the flag pole with the skull flag!")
The obligatory pocket lamp must be included of course and when you are at a loss the festival ABC, the opening hours and the advices of further offers within the information range will help you.
Your multitool for a festival time without stress. All information always ready to hand, your W:O:A Mobile App!
Download the app from the app store or android store