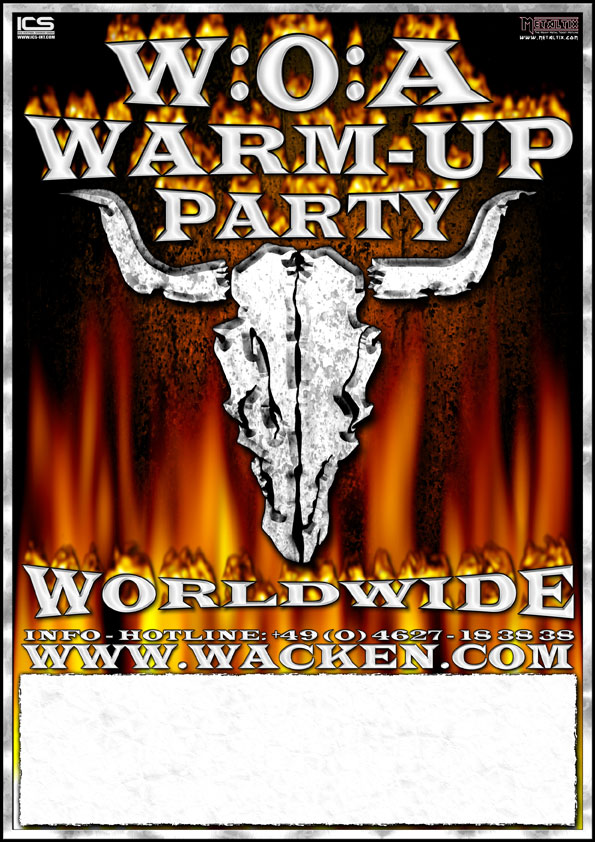 Three further Warm Up Parties to take place in 2017
Today we have three more additions to our W:O:A Warm Up Party calendar 2017! The parties will take place in Wroclaw (Poland), Antwerp (Belgium) and Berlin (Germany).
Here are the dates:
Date: 10.06.2017
City: PL - Wrocław
Venue: Ciemna Strona Miasta
Website: www.facebook.com/CiemnaStronaMiasta
Date: 20.07.2017
City: BE - Antwerp
Venue: The Rocking Bull
Website: www.the-rocking-bull.be
Datum: 22.07.2017
Ort: DE – Berlin
Venue: Nuke Club
Website: http://nukeclub.berlin/
Find out more about the W:O:A Warm Up Parties HERE!