TOBIAS SAMMET'S AVANTASIA – OUT THIS FRIDAY!!!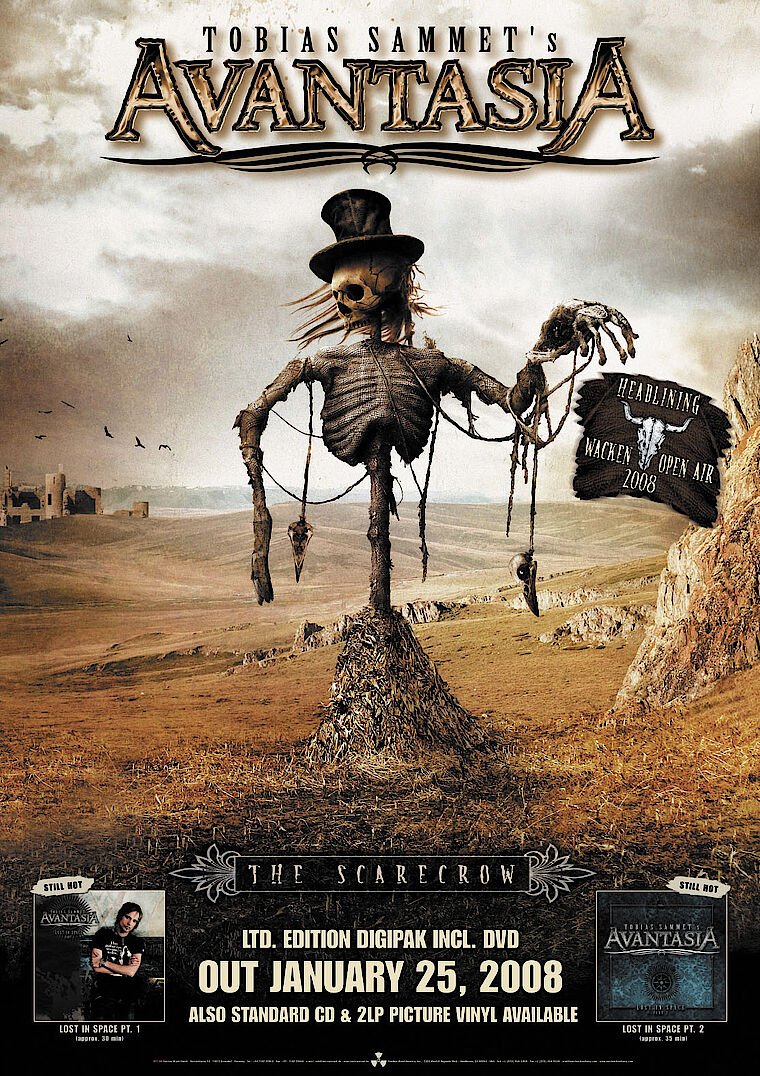 This Friday, November 16th Tobias Sammet's Avantasia are back with the two completely different 6-track albums "Lost In Space part 1 and part 2", each one available for the price of a CD-single only. Besides Edguy frontman Tobias Sammet (bass & vocals), they will feature Sascha Paeth (guitars), Eric Singer (KISS, drums), Henjo Richter (Gamma Ray, guitars), Michael Kiske (ex-Helloween, vocals), Jorn Lande (ex-Masterplan, vocals), Bob Catley (Magnum, vocals) and many more. Info at www.avantasia.net
You will find an extended download version of the song "Lost In Space" with Michael Kiske on vocals for 0,99 € only - exclusively on i-Tunes. Available on Friday!!!
Follow this link to check a promotion clip of the new Avantasia epics: www.youtube.com