Important
This article is VERY old (older than 2 years)!
Today´s band confirmation – Accuser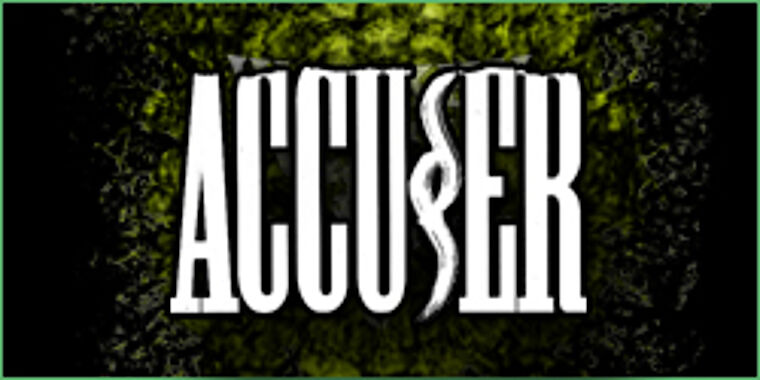 Accuser is a German thrash metal band from the 80s.
Their sound is reminiscent of American examples like Exodus or Testament.
In summer 2011 Accuser rock WOA!
More at Billing/Bands
And here are the winners of the 11th of december 2010:
Anika F. - Gladbeck
Domenico S. - Biasca (Switzerland)
Julius N. - Saulheim
Marc W. - Heidelberg
Matthias H. - Harrislee
One extra AC/DC Package goes to:
Nick L. - Twist
All winners will also be informed per mail!
We wish all winners a lot of fun with their prizes and a good portion of luck during the remaining X-MAS lottery!