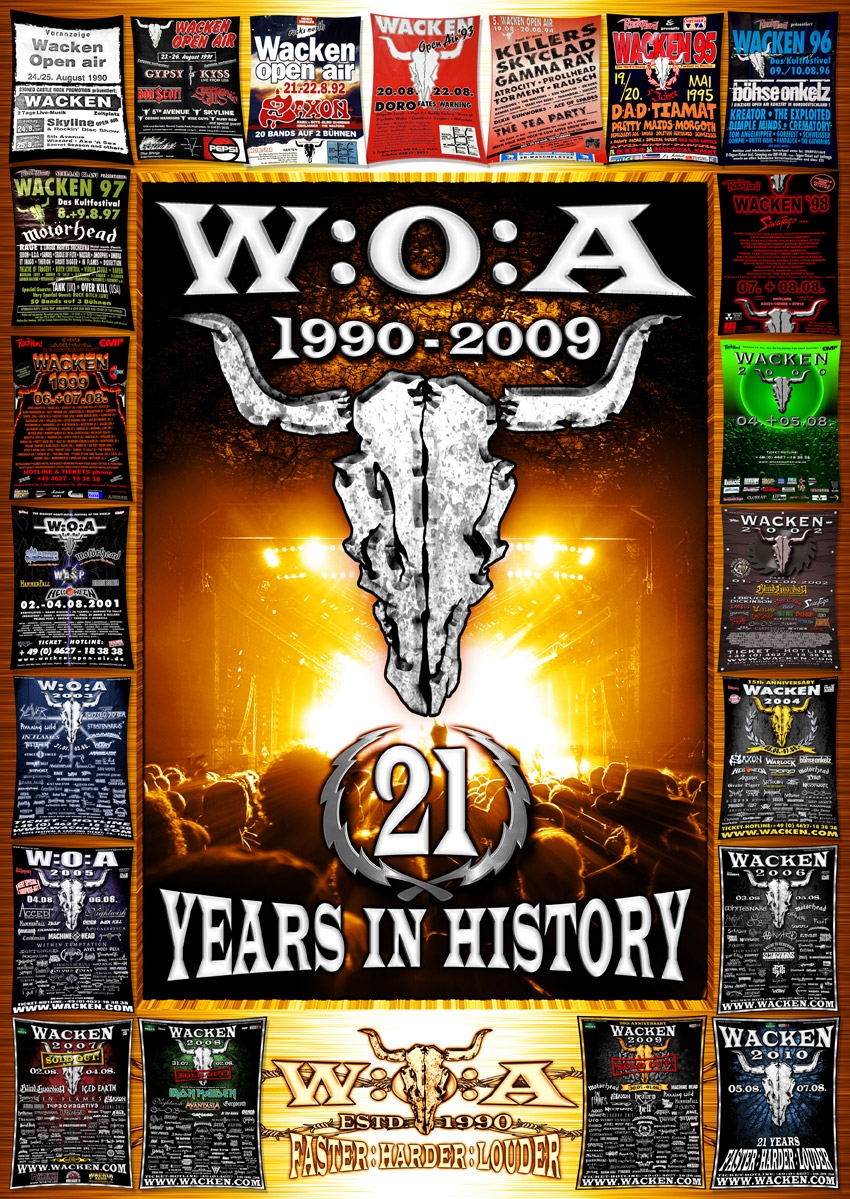 Wacken 2009 is history - the anniversary festival is history
Dear Metalheads
The 20th W:O:A is already part of our history and we will keep in memory four essential aspects of our legendary festival, this year:
* the best audience in the world
* tremendously good bands with outstanding performances
* the sun does exist in the North of Germany
* once again no traffic jams
We´d like to thank you for your support.
Without you we wouldn´t be what we are:
The greates heavy metal festival in the world!
Our innovations like the partystage access, medieval market, wrestling tent, the rearrangement of the infield, Wackentube, Wacken mobile, W:O:A streaming on rockalarm.com and our concert stick initiative have all been very well adopted and appreciated.
We had 70.000 participants, comprising artists, volunteers covering many sections, press, the so called VIP´s, rescue- and security staff as well as numerous fans.
Further information and statements are consecutive, according to our evaluations.
Please kindly note: we appreciate and request constructive critisism and improvement suggestions. Subsequently, it will be evaluated, published and taken into account for additional plans. Thank you very much!
We would like to express our gratitude towards all the residents of the Wacken community, Gribbohm, Holstenniendorf, Besdorf, Bokelrehm, Bokhorst and Nienbüttel. They have shown great hospitality and we appreciated their support and identification with your/our festival.
Additional gleanings and press reports regarding W:O:A 2009 will follow - please also refer to the photo gallery.
The festival is the headliner and the bands play their "best of" program.
We are looking forward to next year and will be proud to announce for the 21st time:
Faster - Harder - Louder - see you in Wacken 2010 - rain or shine
Metalheads, thank you very much for your support!
Your team W:O:A