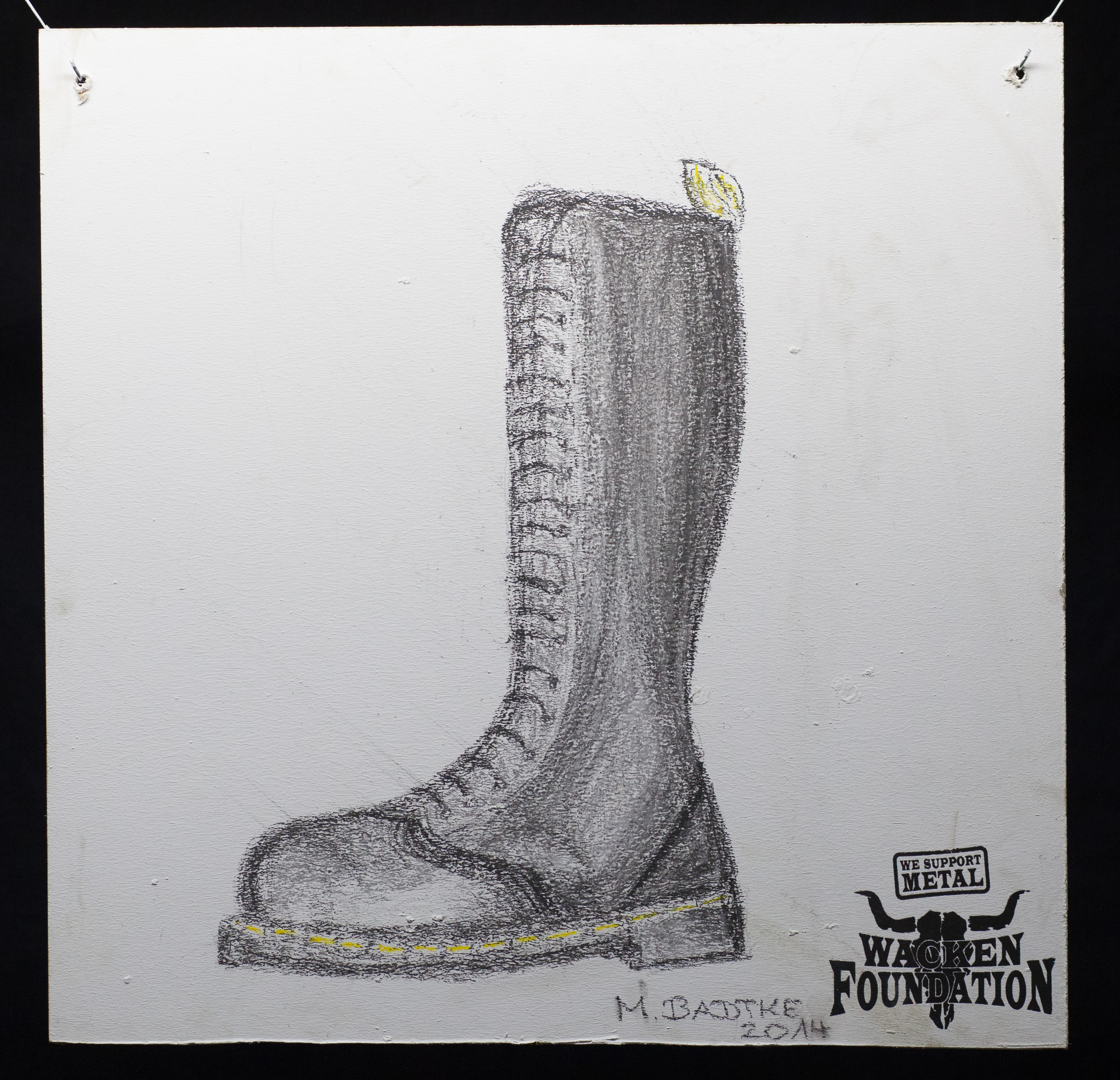 Wacken Foundation - action painting sale by auction
At the W:O:A 2014 the AGS (Academy for Health and Social Professions) offered "Actionpainting" within the profession initiative "Triebwerk" in the W:O:Arts tent in the Wacken Foundation Camp. Guests of the W:O:A could give free rein to their creativity and create their own artwork. The last few weeks all the paintings have been exhibited in Itzehoe during the intercultural week. Now the artworks will be auctioned in favour of the initiative "Triebwerk" and the Wacken Foundation.
The first two paintings are now on sale. The auctions will be online for five days until Sunday, 19th October 2014, approx. 6:00 pm.
The first painting is named Boot and has been painted by Maren from Hamburg. It is sized approx. 60 cm x 60 cm and has been painted with oilpen on hard fiber and it also has a screen printed Wacken Foundation logo. The second picture is called Elsa and has been painted by Simon from England. It is also sized approx. 60 cm x 60 cm and has been painted with acryl on hard fiber.
Follow this link to bid for the painting "boot" and follow this link to the auction of the painting "Elsa".
"Triebwerk" will use the income of the auction to carry on the profession initiative and the Wacken Foundation uses the income to support bands and artists of the hard rock and heavy metal scene. We would be very happy about you placing your bid and in this way supporting these two projects!!