Important
This article is VERY old (older than 2 years)!
Wacken Foundation - Auction of FENDT Engine Bonet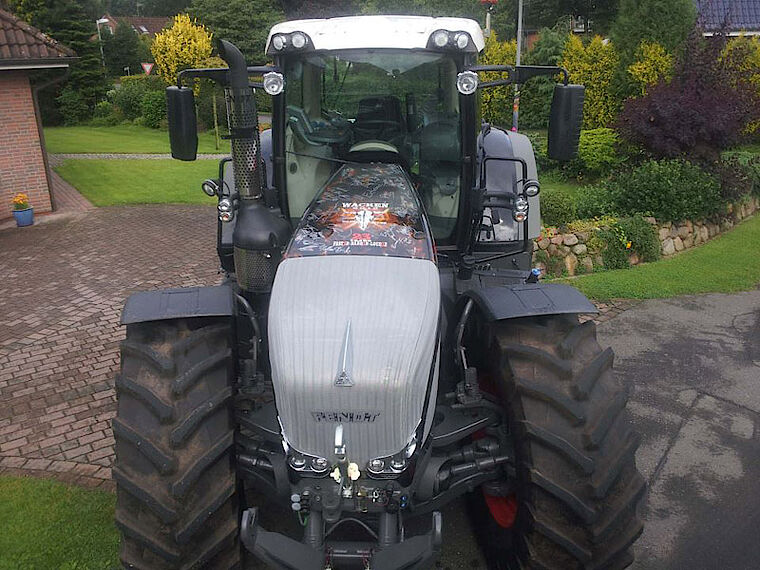 Fendt engine bonnet in Wacken design will be auctioned
On this years' Wacken Open Air a Fendt egine bonet has received a new design with W:O:A logo by airbrush illustrator Wolfgang Zeh and numerous artists have signed the bonet. Amongst them for example: In Extremo, Betontod, Overkill, Detlef Buck, Markus Kavka, Oomph, Mambo Kurt and Endstille.
Now it is finally time. This exclusive Fendt engine bonet, matching with all Fendt tractors of the 900 line, will be auctioned. The minimum price is € 3,000.00. The proceeds will half go to the Kindergarten Vaale and half to the Wacken Foundation. The Wacken Foundation is a non-profit foundation that supports hard and heavy metal music. Artists and bands from the metal scene are being supported for projects like CD/video productions, tours, etc. by the Wacken Foundation. More information can be found at www.wacken-foundation.com.
The auction will take place for one week from Monday, 26th November until 2nd December 2012 and can be found at http://cgi.ebay.de/ws/eBayISAPI.dll?ViewItem&item=261127086077#ht_500wt_1156
The winner will be announced on Monday, 03rd December 2012.