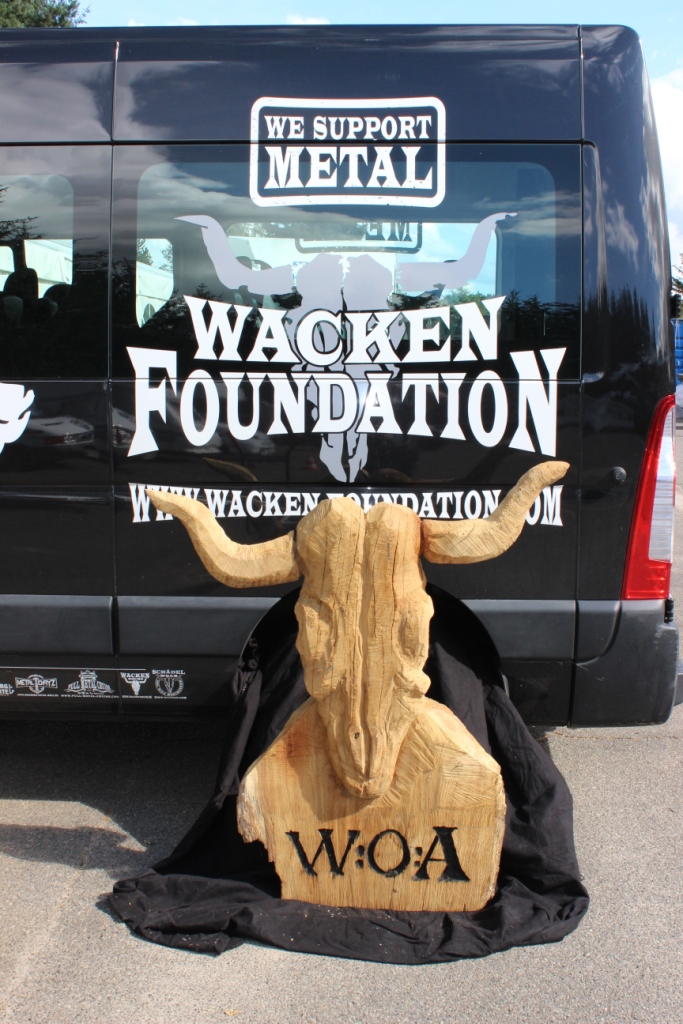 Wacken Foundation Auction: W:O:A Skull in wood by the artist Michael Knüdel
The Wacken Foundation starts another auction! On the day of the open door on the company premises Fehrs Baustoffe in Vaale has cut the chainsaw artist Michael Knüdel this heavy W:O:A Skull from an oak trunk. The wood tribe and the material became sponsored by Fehrs Baustoffe.
The auction starts on Friday, October 23rd, 2015, at 5:13 p.m. and is for one week online. With the income young bands of the Heavy Metal and Hard Rock scene are being promoted. Here is the link to the auction.
A great thanks goes to Arne Fehrs, who has given this unique W:O:A Skull to the Wacken Foundation
Good luck and have fun with bidding.