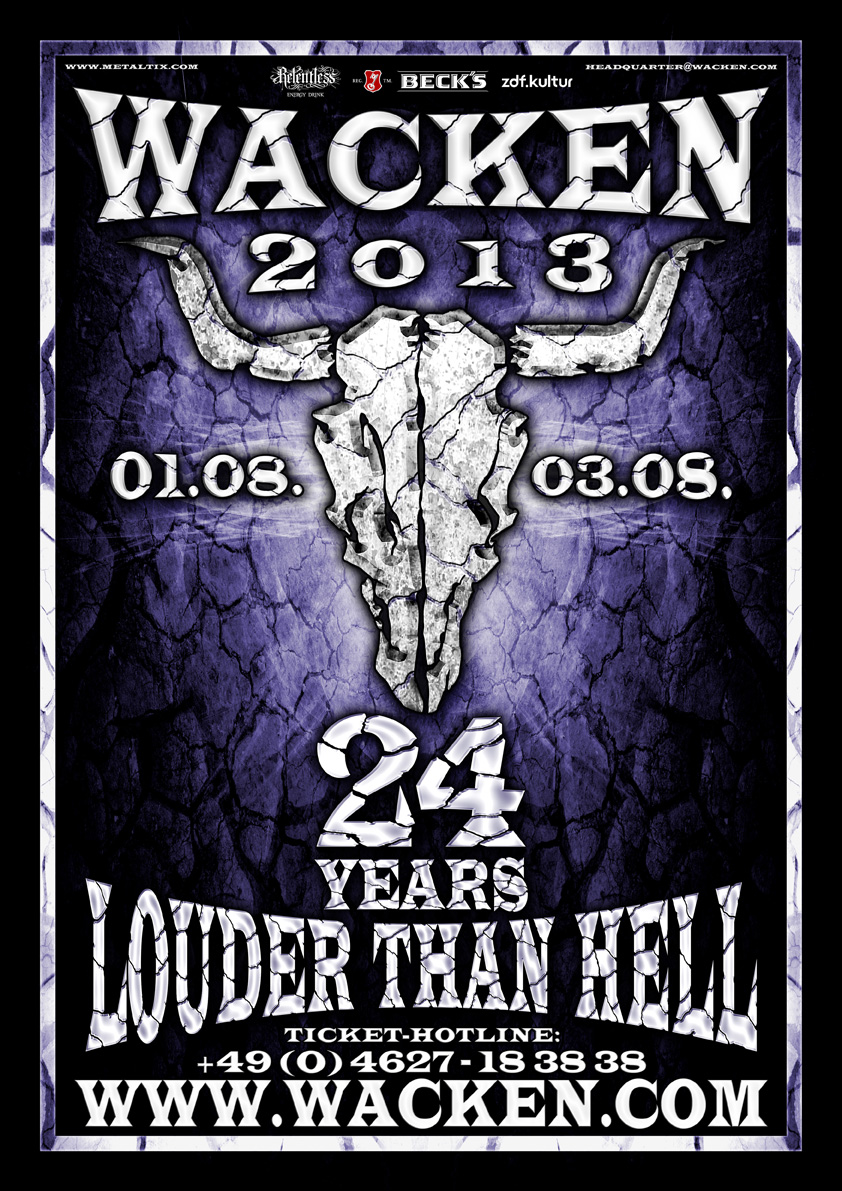 Wacken pre-sale is running on full speed – already 50.000 tickets sold!
Amazing Wacken! According to the current state already 50.000 Tickets for W:O:A 2013 are sold. That means that the run for the last 25.000 tickets has begun.
Thanks for your amazing support, Metalheads!
According to the current speed of ticket sales, we assume that the Wacken Open Air 2013 will be sold out in October! So get your W:O:A festival ticket 2013 in time – only available at www.metaltix.com, the official W:O:A ticket shop!
Please note that this year´s W:O:A tickets are personalized, so we are able to stop resellers. Please read the FAQ´s regarding the ticket personalization and this news , which explain the ticket personalization in details.
Confirmed bands such as Hard Rock legends Deep Purple,Thrash icons and Big Four members Anthrax as well as Nightwish, Arch Enemy, Lingua Mortis feat. Rage, Sabaton and many more set the cat among the pigeons. We surely can expect one of the greatest lineups in W:O:A history and a great metal party.
We´d also like to inform you that on the 21st of September the next bands will be announced during the Hamburg Metal Dayz (W:O:A Kick Off Party) – so be excited!
Please visit our hoempage www.wacken.com for news and add our official Facebook account .
We hope we served you well with this and thank you all for your great support – You are the best!!!
In Metal we trust – see you in Wacken – rain or shine!
Your W:O:A Team