Important
This article is VERY old (older than 2 years)!
Wacken Rocks 2009 – day ticket sale has started!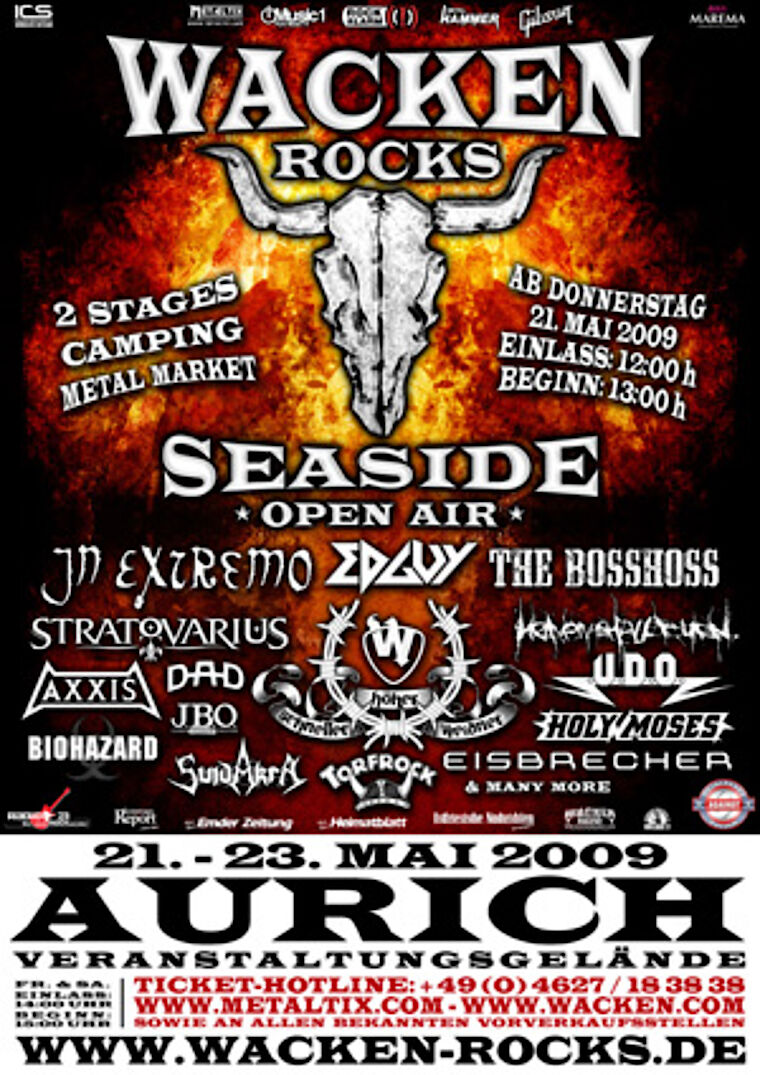 Dear Metalheads,
Since April 1st, 2009 the sale of day tickets for Wacken Rocks Seaside and the Wacken Rocks South has begun.
Tickets are available for Friday 22nd of May and Saturday 23rd of May.
Each day ticket costs 37,00 EUR plus fees.
The running order already followed on April 3rd, 2009.
As always, you will get your tickets on www.metaltix.com and at every other well-known advance ticket office.
The exchange-tickets will be replaced by original hardtickets and wristband directly on the festival.
Your
W:O:A Team