Important
This article is VERY old (older than 2 years)!
Wacken Rocks Seaside News: Camping / Festival maps & WET-Stage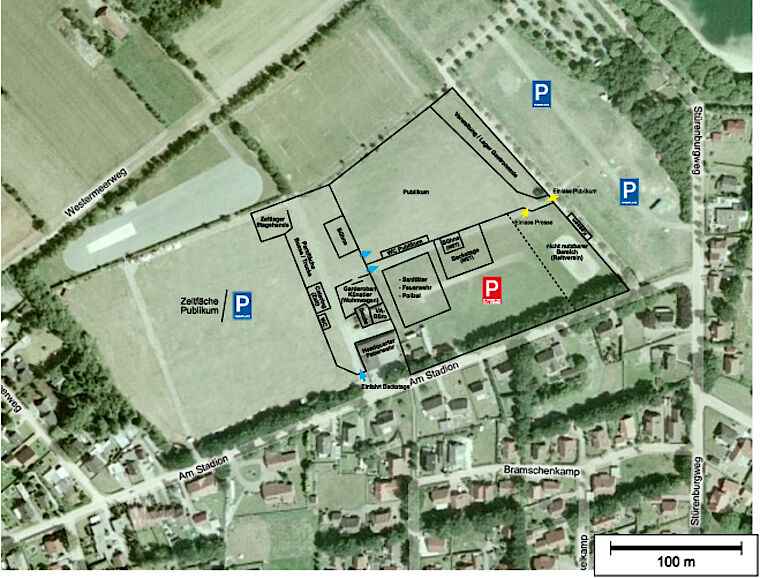 Dear Metalheads,
The Wacken Rocks Seaside Festival is getting closer and we now want to supply you with further information to make the event even more relaxed:
WET-STAGE
There will be, as at Wacken Open Air, a WET-Stage at the Festival. 5 offspring bands will play during the Main Stage change overs. Applications must be sent by May 20, 2008 to: Wacken Open Air – Hauptstr. 47, 24869 Dörpstedt
CAMPING
As at the great archetype - the W:O:A - we will give you the possibility to set up your tent directly at your vehicle.
To use this service you can get extra camping tickets for 10,00€ (all fees inclusive) per person. You can get these tickets at: here.
Camping is possible from the 04.07.2008, 12:00 pm till 06.07.2008, 03.00 pm. There will be a breakfast tent, mobile toilets and showers at the campground.
The campground is located directly at a paradise-like lake.
Further infos about the festival you can find here
For further details about the Wacken Rocks Seaside Festival area just click on the images. The maps are also available in pdf file format. You can find them
Tickets for this special warm-up party are available at: link
holders can get their Wacken Rocks Seaside ticket at a special price - You can get this ticket here
Dont miss it!!!
your
W:O:A team