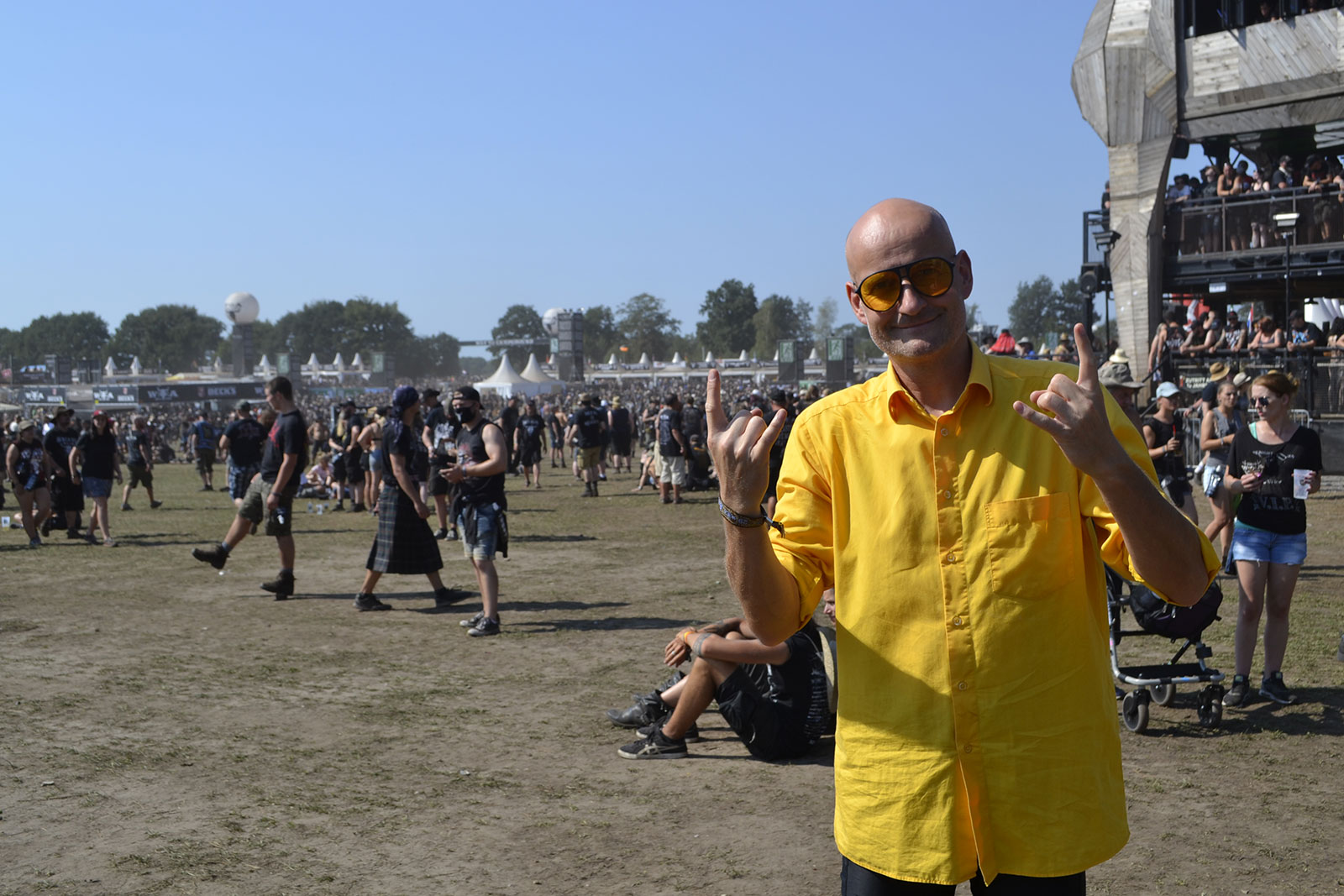 Wacken Stories: Mambo Kurt
Almost 30 years of W:O:A lead to many, many great stories – crazy, heart-warming, revealing, or just plain funny. To collect those stories, we have talked to the people that live, work or party around the "Wacken Holy Ground". Their experience illustrate the festival's extraordinary spirit, so have fun with special anecdotes which you won't find everywhere else: Here are the "Wacken Stories"!
---
Mambo Kurt (King of the home organ, Wacken mascot)
"I have to play here until I die"
At first, the Wacken organizers didn't want Mambo Kurt to play at their festival. But they changed their minds, and things got slightly out of hand…
"My favorite memory of W:O:A is from my very first appearance at the festival in 2004. To be honest, the bosses didn't want me here because they didn't really understand what I was doing.
But my fan club insisted and kept asking, so they relented. I was booked to play the smallest stage, one that doesn't even exist anymore, right next to the portable toilets close to the old W.E.T. stage. There was space for 200 people, with no security present, just the sound technician – and 2.500 Metal fans showed up to see Mambo Kurt. They even climbed on the lamp posts and crowdsurfed from there! Fifteen minutes later eight of the biggest security guys that Wacken has to offer came running onto the scene, took their positions and secured the show. It was complete and utter mayhem! You can watch it on YouTube still.
Of course, the Wacken organizers Holger and Thomas heard about it. They checked out my performance the next year and decided I have to play in Wacken until I die. So there is a lot to do for me. I actually share the attitude of the Stones: I will do it until the band breaks up or someone dies. And that would be me then. Wacken is always great, actually Wacken is the greatest!"
Mambo's wish for the 30th W:O:A:
"I can't decide on one band. First off, Metallica should be asked, it's about time. And as a keyboard player, I would love to see Depeche Mode, I'm sure it would work. For the Special Guest slot at night I suggest Scooter."
Ann G. Jung