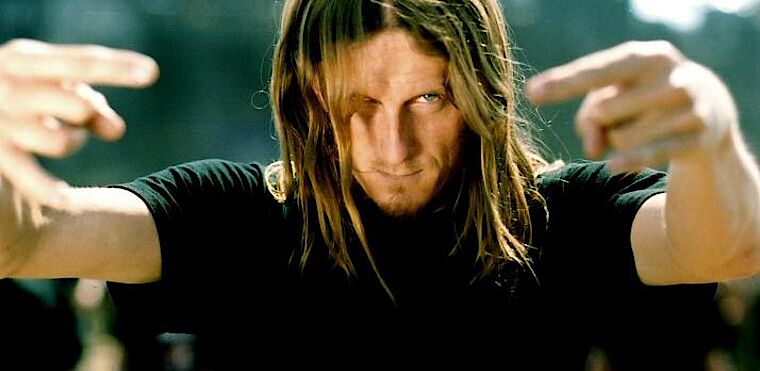 Almost 30 years of W:O:A lead to many, many great stories – crazy, heart-warming, revealing, or just plain funny. To collect those stories, we have talked to the people that live, work or party around the "Wacken Holy Ground". Their experience illustrate the festival's extraordinary spirit, so have fun with special anecdotes which you won't find everywhere else: Here are the "Wacken Stories"!
---
Sam Dunn (producer and director for Banger Films, buddy of Necrobutcher)
"He was drunk and full of adrenaline"
Every metal fan knows documentaries like "Metal Evolution" and "Iron Maiden: Flight 666". These productions are the work of Canada-based director Sam Dunn and his company Banger Films. During his very first visit to Wacken he conducts an interview that will stick to his mind for a long time…
"My first time at the W:O:A was in 2004, when we were making our film 'Metal - A Headbanger's Journey'. My experience with Wacken is kind of unusual because the first time that I ever went, and actually every time I went, I've been there to film. I've never gone just as a fan. I see Wacken through the perspective of being there to create documentaries.
The most memorable moment for me happened in 2004 during that initial visit when we interviewed Mayhem. When I think of any scenes of all the documentaries we've made over the past 15 years, the interview with Necrobutcher and Blasphemer of Mayhem is without doubt one of the most infamous. I remember we got the whole thing arranged through their management and we were getting set up in the press area. I think Necrobutcher didn't really know who we were and what we were doing. I think he kind of assumed that we were some kind of student film project. I don't think he understood that we were making a feature documentary of metal that was going to be seen by people around the world and it ended up being fairly successful. He was drunk and full of adrenaline because he'd just come off stage playing at Wacken for the first time in a long time. He took exception to my persistent questioning of Norwegian black metal and the church burnings. His reaction was captured in the film, when he basically spoke his mind and told me what he really thought about me.
At the time I remember feeling like: 'Oh shit. This is a disaster.' There's this guy, does he want to harm me? What's going on here exactly? But in the end the fans found that scene hilarious. It's one of the most popular things we've ever done at Banger Films, so Necrobutcher actually grew to maybe like it over the years. And the good news is we're friends now."
<iframe width="560" height="315" src="https://www.youtube-nocookie.com/embed/VN_qQqgmVhY" frameborder="0" allow="autoplay; encrypted-media" allowfullscreen></iframe>
Sam's wish for the 30th W:O:A, if anything was possible:
"Metallica with Cliff Burton."
Text: Timon Menge
Do you want some more? All already released stories are available here!