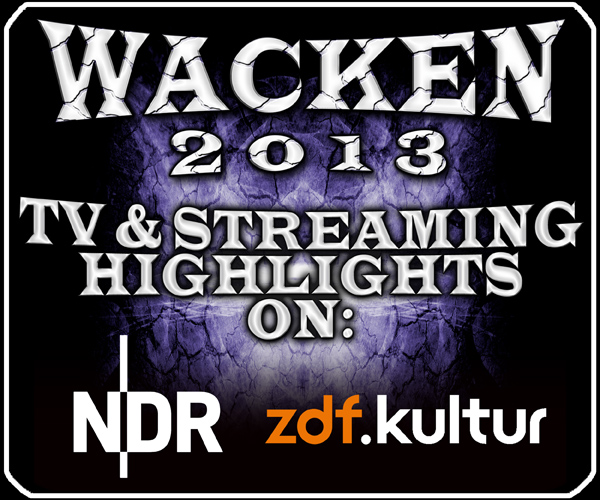 Wacken TV Marathon on ZDFkultur and streams on NDR.de
Since Monday you can watch one complete Wacken 2013 show per day at the German broadcaster ZDFkultur.
Today at 11.50pm (cet) the next show with Lingua Mortis Orchestra Featuring Rage will follow.
In case of you have missed the first 3 shows you can still watch them as a stream at the homepage of ZDFkultur.
Here are the 3 streams of Annihilator, Pretty Maids and ASP
The complete boradcasting schedule can be found HERE
Also NDR has done a lot of streams in this year (amongst others many headliners and the complete Metal-Battle) and tons of interviews.
The Wacken streaming page of NDR.de can be found HERE