Wacken World Wide presents: The Monumental Mass - A Cinematic Metal Event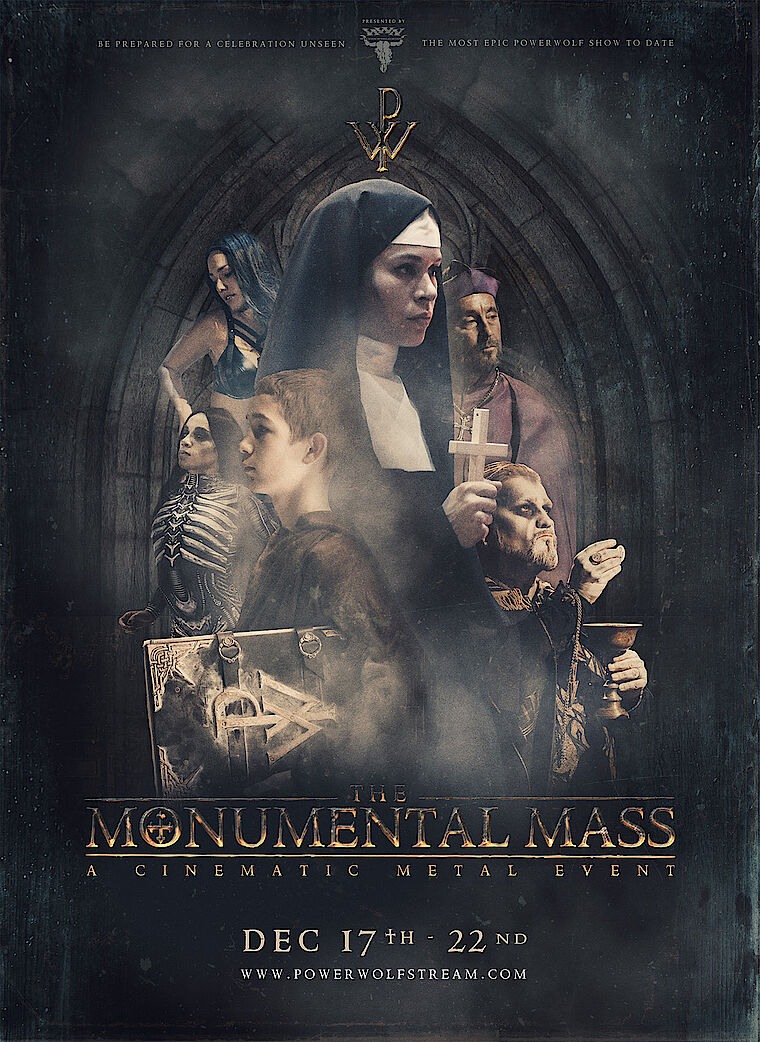 Much more than just a livestream - that's the promise of our friends from Powerwolf for their online event The Monumental Mass, which will premiere on 12/17/2021 and then be available until 12/22.
Unlike a classic live stream concert, you can expect not only a fantastic setlist and elaborate stage production, but an exciting journey into the world of Powerwolf - in months of hard work the wolves have thought up a story and filled it with life, invented and perfected show effects and scouted locations and actors.
The result has nothing to do with the classic "we can't go on tour right now, let's stream a show from the rehearsal room", but raises the level for streaming concerts to a completely new level.
Wacken World Wide, launched in 2020 with a similar claim, consequently presents the upcoming event - and we can't wait either! Powerwolf have already played many memorable shows here in Wacken and always perform at the highest level, whether on record, live or in their elaborate music videos. What can go wrong?
On www.powerwolfstream.com you can find all further information, the first two trailers and the tickets for The Monumental Mass - A Cinecmatic Metal Event - don't miss it!