Important
This article is VERY old (older than 2 years)!
Wackinger Village - Knights call for participation!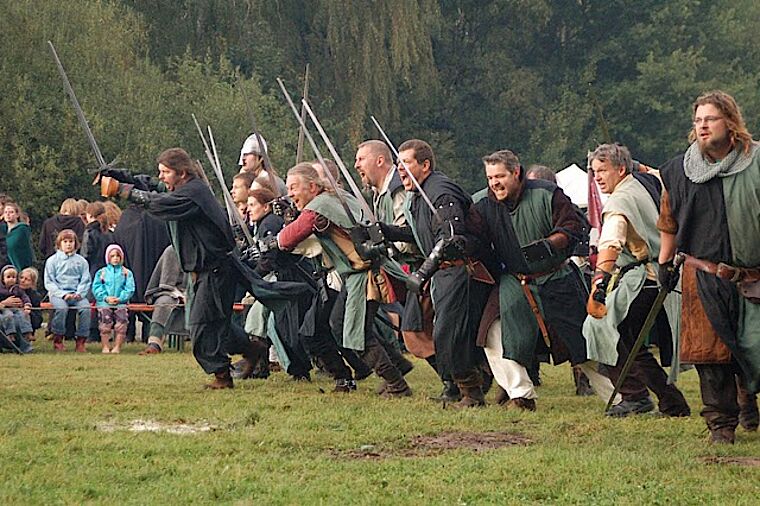 The Wackinger Village attracts spectators and people who want to be part of the medieval art or a sword fight!
You can attend the Bruchenballturnier, what is like a competition taking place every day at 12.30 pm, or a Crash Course in Sword fight which starts every day at 15.00 pm! The Wackingers would be pleased with many spectators and people who want to participate!
The Wackingers will inform you about further information like requirements or disclaimer directly at the Wacken Open Air!
General information about the sword fight at: www.schwertschaukampf.de