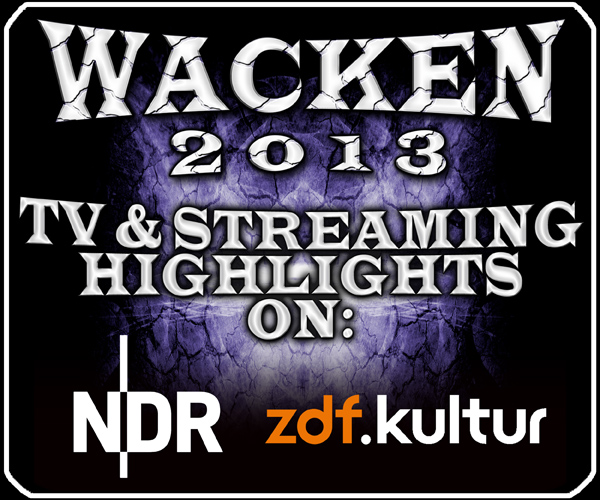 Week No. 2 of the W:O:A 2013 tv marathon on ZDFkultur
Since the last week ZDFkultur is broadcasting and streaming each one W:O:A 2013 live show per day in the evening.
Today at 00.15 am the next band in the schedule will be Anthrax. If you have missed the broadcasts of the last week you can still watch them as stream.
Check out the full live concerts of: Annihilator, Pretty Maids, ASP, Lingua Mortis Orchestra featuring Rage and Deep Purple
This weeks boradcasting schedule can be found HERE