Important
This article is VERY old (older than 2 years)!
W:O:A Kick-Off – new bands for the Open Air 2017!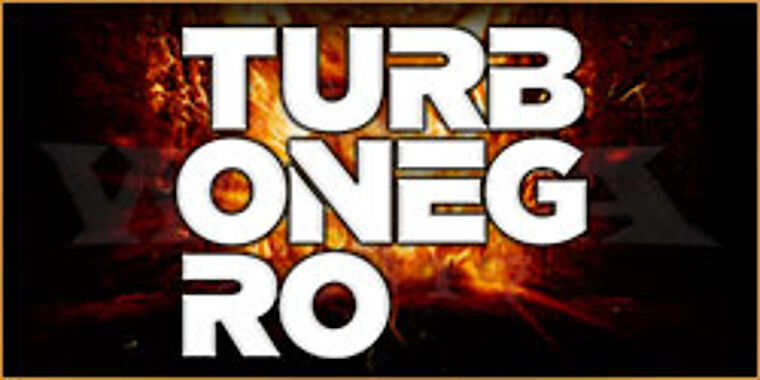 The Hamburg Metal Dayz have started and you know what this means: New W:O:A Bands! We have a colorful package prepared. Check it out!
Wacken Open Air tickets are as always exclusively available at www.metaltix.com – don't order tickets at other pages, these aren't legitimated by us!
Pack in your Turbojugend vests, this is going to be filthy and mangy – Turbonegro are coming! The band only played at Wacken once before, back in 2007. A lot of things have happened since then, so we will not only hear new music but also get to see new band members.
The first output of Fates Warning was heavily inspired by the NWoBHM, but they started to create their own style very fast. And by doing this, they created, together with some other bands, the genre of Progressive Metal! Their last show in Wacken was in 1999 – about time for another run, right?
No question, the best Melodic Death Metal comes from Sweden. Soilwork aren't an exception, they are one of the most important and defining bands of the subgenre. Since their founding, they are highly productive with new great albums every few years and countless concerts.
Orange Goblin will be in Wacken for the very first time! The band has evolved from Stoner to Hard Rock and Heavy & Doom Metal. They have released 8 studio albums so far and already conquered the stages all around the world with their songs. We're looking forward to see them!
The German rock band ASP is preparing itself for the third W:O:A show of the band's history. Since more than 15 years, ASP are playing their very own style of music with elements from Gothic, Metal and Neue Deutsche Härte. Every album adds new elements and details to the sound of the band and their live shows are always outstanding!
Grand Magus are using the sounds from Doom, Stoner and Heavy Metal and the lyrical themes from the Pagan and Viking area to create their unique sound. The band was known for a leisurely sound for a long time, but recently they discovered the accelerator pedal too. We're looking forward to welcome them again; their last and only show in Wacken was in 2009!
The Black & Thrash Metalheads from Aura Noir should have played at Wacken this year, but something went wrong on the last meters and they needed to cancel the show. But we will compensate for this and asked the band to do the show in 2017 instead.
It can mean the end for a band, when nearly all band members are leaving – or it can kick start the band once again! In case of Rage, the second option won, the new songs by Peavy and his new mates are continuing the glory days of the band and the new crew is playing great together. The brisk wind and new energy drives them directly to Wacken Open Air – behind time, the last real rage show happened in Wacken back in 2009 too.
The name says it all, Barney and his mates are unleashing an unerasable firestorm on stage. The Grindcore pioneers haven't lost any of their momentum and brutality. Even after more than 30 years of band history, they are still marching strong against political and social injustices.
Apocalyptica – 20 years of "Plays Metallica by Four Cellos"
The finish cello rockers from Apocalyptica will return to their roots at W:O:A 2017. In 1996 they have released their debut album "Plays Metallica by Four Cellos" and they will celebrate this with a special show at Wacken. Since their beginnings, a lot has happened in the world of Apocalyptica, they now have self-written songs, a drummer and a singer in the band – but the Metallica cover songs still have their very own magic.
Emperor – Special "Anthems to the Welkin at Dusk" show
The Norwegian Black Metal masterminds from Emperor are coming to Wacken in 2017! The band is going to celebrate its second studio album, the celebrated and genre defining Anthems to the Welkin at Dusk, which has its 20 Anniversary in 2017. The band isn't active anymore, they only play on rare occasions and we are very happy, that they decided to play their only German show in Wacken!
Wacken Open Air-Tickets are as always available at www.metaltix.com!