Important
This article is VERY old (older than 2 years)!
W:O:A Opening Hours 2012 online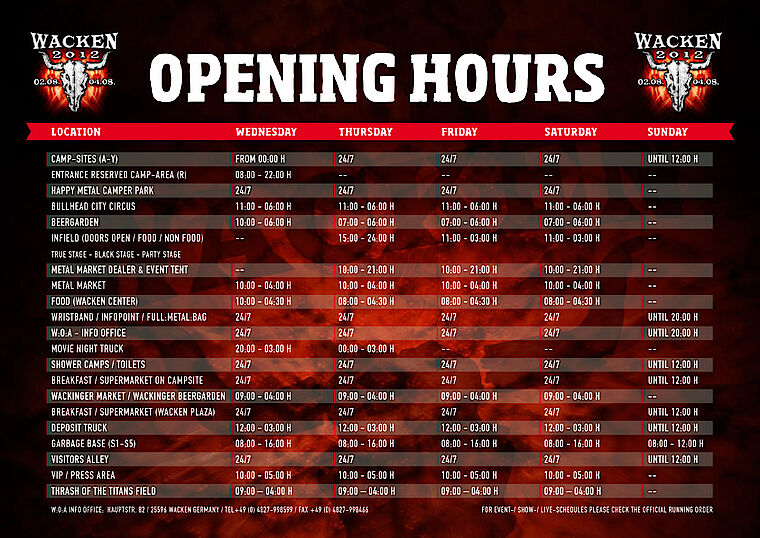 The new opening hours pdf including all schedules for Infield, forecourts, the new Bullhead City Circus and Thrash Of The Titans Field as well as all other areas within the festival grounds is now online. You can download it as colored or printer friendly monochrome version.
Click at Opening Hours in our info section to check out the schedules and download the pdf file.