W:O:A Re-Live 2019 - the grand finale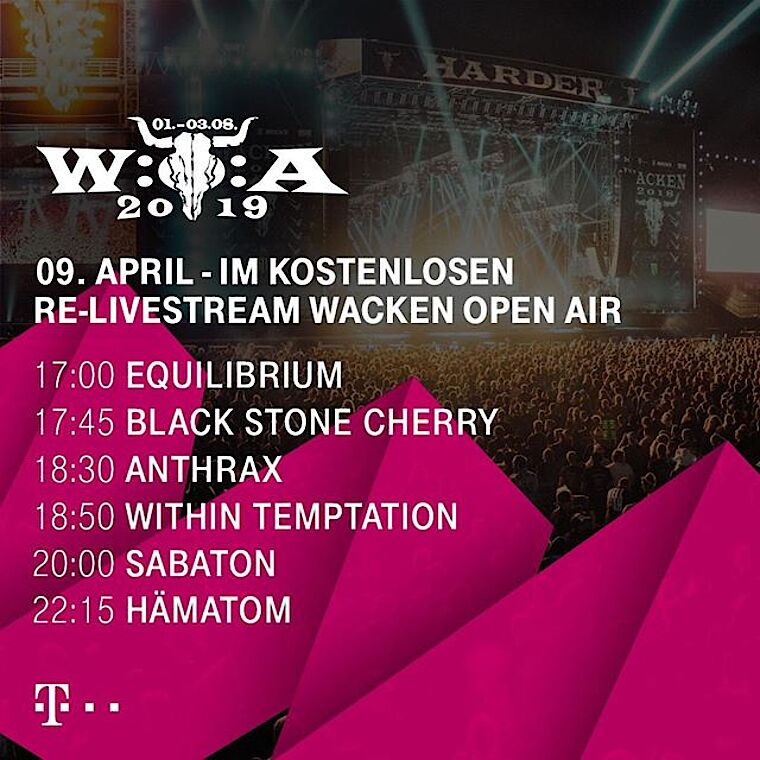 It is the final day of our W:O:A 2019 Re-Live and of course Magenta Musik 360 and us will be putting the pedal to the metal once again with these fine artists (all times CEST):
17:00 Equilibrium
17:45 Black Stone Cherry
18.30 Anthrax
18:50 Within Temptation
20:00 Sabaton
22:15 Hämatom*
As usual you can watch the stream for free at http://wacken.click/relive2019. Enjoy!

*Hämatom will only be available in Germany, Austria and Switzerland.