W:O:A Shuttle Bus Schedule 2017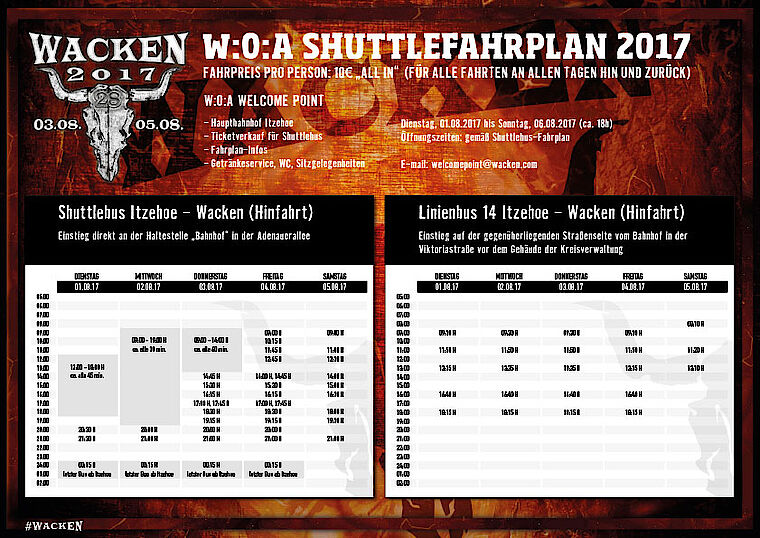 W:O:A visitors who arrive at the train station Itzehoe have the possibility to take one of the several shuttle busses to get to the festival area and back.
For all these guests we have created an updated Shuttle Bus Schedule for W:O:A 2017. The new shuttle bus schedule gives you the complete arrival and departure times of 2017 from Itzehoe to Wacken and back.
You can download it either as colored or black/white PDF version under the following LINK.
Further updates, schedules and plans will be released within the next weeks so stay tuned!