W:O:A is giving a unique Harley-Davidson motorcycle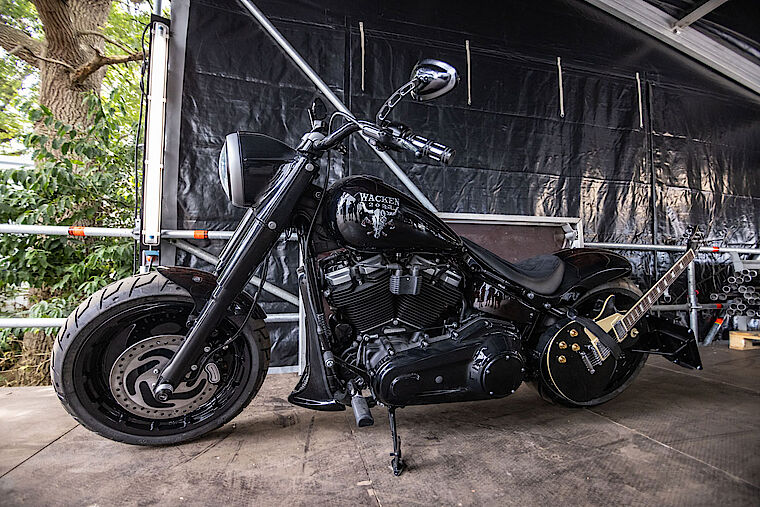 The Wacken Open Air 2022 is running, the infield has been opened, and Wacken veterans Skyline have traditionally started the festivities on the main stages. But then something unusual happened towards the end of the show: Drummer Gösi rode a motorcycle, a real Harley-Davidson, no less, onto the stage. Festival promoter Thomas Jensen then announced: One lucky metalhead will own this motorcycle!
And it's no usual bike: This Harley-Davidson model was customized with an unique and elaborate painting in the style of W:O:A 2023, done by Denny Schramm, who is considered to be one of the ten best in this job worldwide. You won't find this paint job anywhere else in the world, turning this machine into an invaluable unique model.
How can you win? If you buy a ticket for W:O:A 2023 within the first 24h of the pre-sale starting, you are automatically entered in to the raffle for this give away. More info on the pre-sale soon.