W:O:A X-Mas Calendar 2012 - Info about the evaluation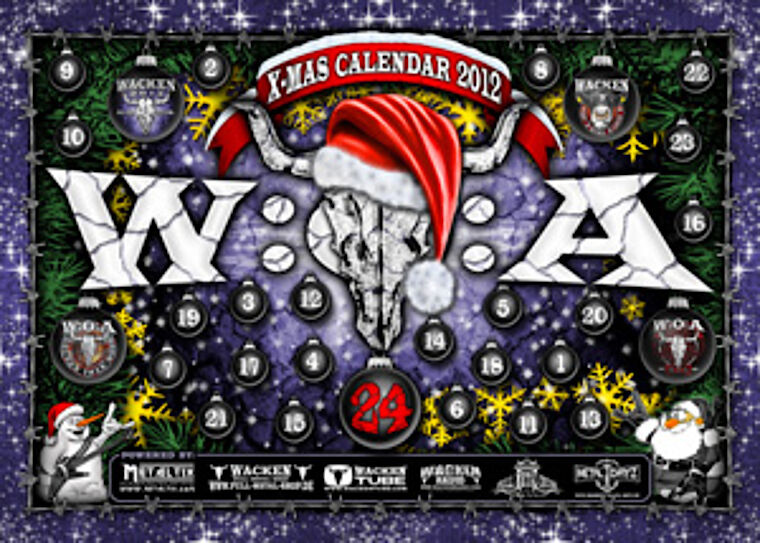 Dear Metalheads,
until yesterday you had the possibility to participate into the raffle for the X-Mas Calendar main prices by bringing the letters of the daily question into the correct order.
We received a lot of participations and thank you all in advance for the amazing response!
A further participation is no more possible and the calendar is closed - The lucky winners will be announced in the beginning of the next week!
Here is an overview of the main prices:
The Amazing Main Price
A balcony cabin (all inclusive) at the Full Metal Cruise 2013!
7 nights northern Europe & Great Britain from the 05th May to 12th May 2013 from/to Hamburg in a balcony cabin (price aprox. 4000€)
A panorama view of the cabin and all info can be found HERE
A very big thank you to the TUI Cruises GmbH!
(Attention! Only a few cabins are left – Book now at www.full-metal-cruise.com !)
There are also several other main prices such as:
Relentless desktop coolers sponsored by Relentless Energy Drink (www.relentlessenergy.com) ,
Motörheadphones and Mobile/i-Phone Cases (www.motorheadphones.com)
Travel voucher by MetalTravel (www.metaltravel.de)
Signed W:O:A Guitars
Nintento 3DS - each including 2 video games
Mics, headphones and other studio equipment sponsored by Rock Shop GmbH (http://rockshop.de)
and a lot more!
The prices for the last daily winners which were raffled during the Christmas days will be shipped within the next few days.
Stay tuned!