W:O:A X-Mas Calendar 2021: The last winners have been picked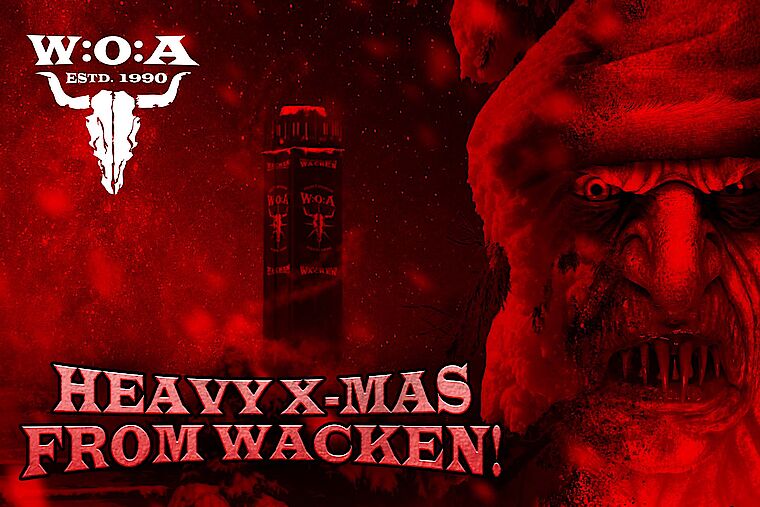 Merry Christmas Metalheads! With today's news we announce the last winners of our big contest and say goodbye for our Christmas vacation.
Many thanks to all of you who participated and to all the sponsors of our great prizes!
19.12. - One of ten Airfect pillows each goes to: Christiane L. from Lüdinghausen, Siegfried T. from Delmenhorst, Frank R. from Reher, Michel S. from Wernigerode, Miachel B. from Meinerzhagen, Robert B. from Eschweiler, Andrea B. from Villingen-Schwennningen, Annet M. from Großenhain, Sven T. from Uetersen and Ramallo G. J. from Merida (Spain)
20.12. - The winners of one of the unique W:O:A backpacks from Bag Up: Reiner A. from Emmerich, Armin S. from Potsdam and Carlos J. from Barcelona (Spain).
21.12 - The five Krombacher packages go to: Marcel K-B. from Gifthorn, Svenja B. from Nördlingen, Stephan S. from Uelzen, Doris H. from Frankfurt and Florian S. from Radolfzell
22.12. - The Radio Bob! Rockradios have been raffled to to: Johanna U. from Hamburg, Riejke S. from Lustdorf (Switzerland) and Sara D. S. from Porcuna (Spain).
23.12. - The big Globetrotter Camping package is won by Marco P. from Schacht-Audorf (Germany)
24.12. - To the Residenz Evil we invite Björn G. from Oelixdorf, Elaine v. B. from Rowville (Australia), Ditte G.-K. from Vanløse (Denmark) and Felipe Augusto G. from Jundiaí (Brazil)
Congratulations to you! After our company vacation we will also inform you about your winnings by e-mail and clarify the details with you.
We wish all metalheads a happy new year!
Your W:O:A Team