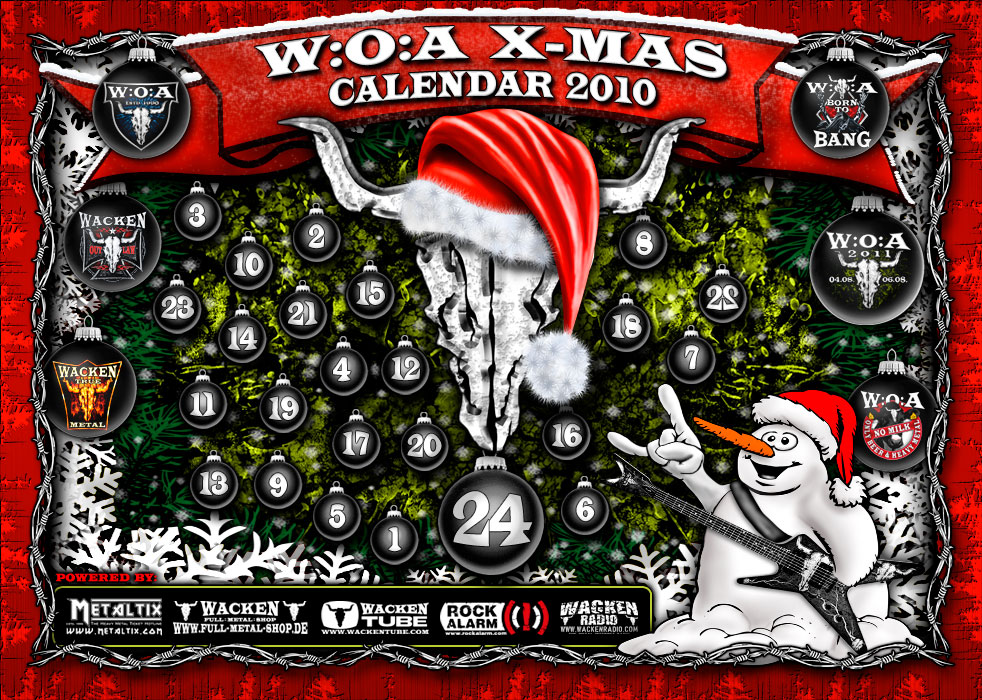 WOA X-MAS Calender – starts tomorrow!
As already announced the WOA X-MAS calendar starts on Wednesday!
Every day you´ll get the chance to win great prices. Moreover special surprises and every day one new band for the Wacken Open Air billing will be announced!
Behind each window there is a question which you have to answer to win the day prize. You have 24 hours to send us the several answers.
Furthermore we raffle main prizes like a guitar or a flight to any European destination you want.
For winning it you have to collect one letter of the all day solution words.
Together the letters will form one word with that you can win the first prize.
To make it a bit more challenging, besides normal questions about Wacken you have to use our several tools like the Panorama Tool or our Photobook editor to find the solution. More at each of the daily questions…
Out of all entries with correct answers the winners will be drawn by lot.
To attend the lottery check out www.wacken.com or www.metaltix.com at 00.01 in the morning
We wish you a metallic pre-christmas time and a lot of fun finding the answers!