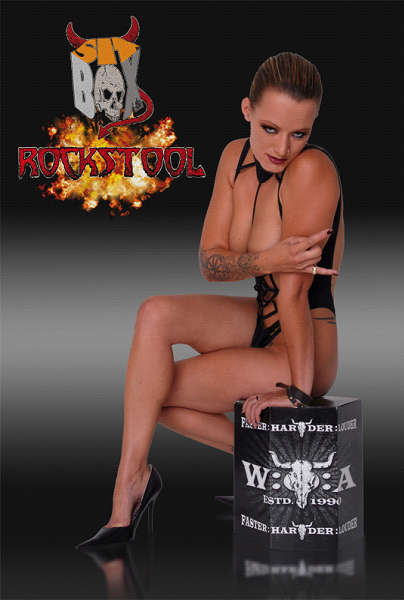 World premiere at Wacken!!! The SITBOX Rockstool!
Also metal fans become tired! Here is our solution:
The SITBOX Rockstool!
At this juncture it bargains about an easy build up millboard stool styled in a cool W:O:A branding.
It´s out of millborad but stong like a bear!... that means a bear with up to 200 kilos can comfortably sit on it without breaking it.
That makes the stool become the ultimat rock stool!
Equipped with strong plastic film as attachment neither rain nor mud are able to harm it.
Also as collectors item it´s highly demanded and we offer 3 exclusive Wacken motives.
After the festival has ended the rockstool will remember you for a long time about the great time and may not be missing in any home. Practical for adjusting you motorcycle, as party seat, to help you climbing up somewhere...
Get your ultimate event article - You can say: WE WERE THE FIRST ONES!
... because we will reach a new festival age!!! Price only 5€ /per article.
Only while stock lasts!
An age were you have not to cool your heels and also have not to sit in the dirt when it´s getting muddy!
Get your rockstool at the merchandise trucks & at the supermarkets / merchandise stands on the festival ground!