Important
This article is VERY old (older than 2 years)!
3 more Bands are joining Wacken Winter Nights 2019!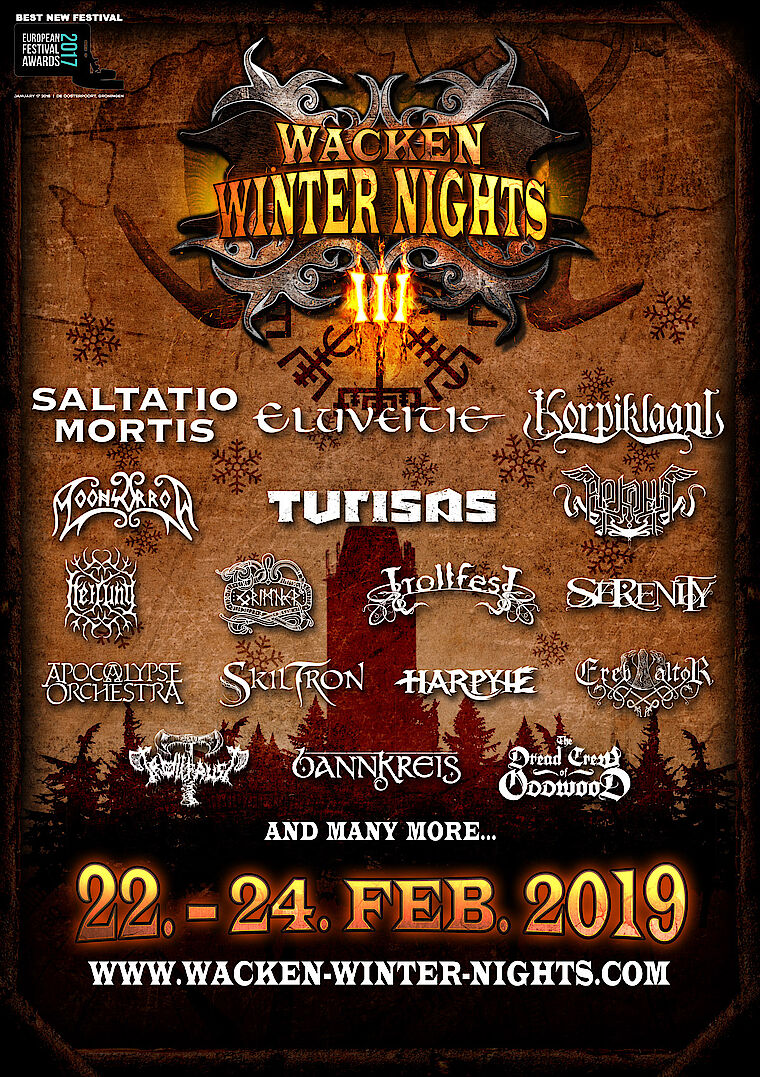 Today, during W:O:A 2018, we can unveil more bands for Wacken Winter Nights 2019!
With Turisas, Trollfest and Serenity three more bands will join the Winter Hordes!
More will follow over the next weeks and months!
Tickets are available at Metaltix.com!
Wacken Winter Nights 2019
February 22nd to 24th, 2019
with: Apocalypse Orchestra, Arkona, Bannkreis, Eluveitie, Ereb Altor, Grimner, Harpyie, Heilung, Korpiklaani, Moonsorrow, Saltatio Mortis, Serenity, Skiltron, The Dread Crew of Oddwood, Trollfest, Trollfaust, Turisas and many more!