53 new bands for the Easter holidays!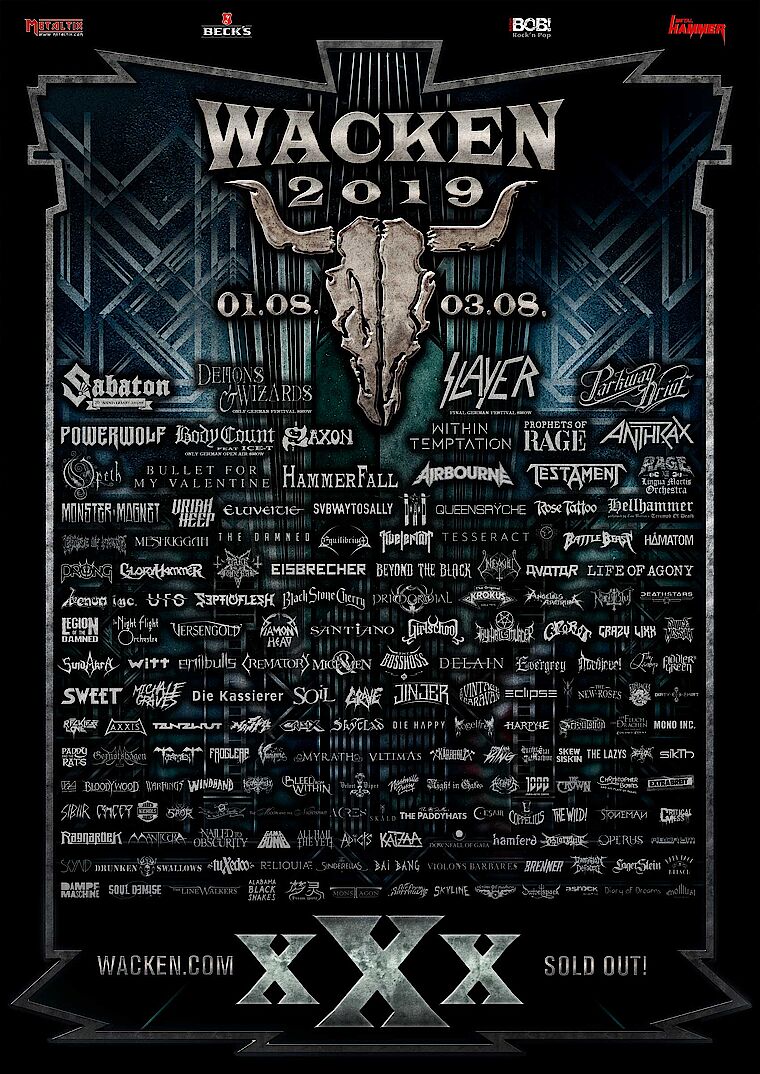 For today's Sunday we have prepared a packed Easter nest - 53 new bands are joining the lineup.
The new bands cover a wide range of genres and besides old friends like Saxon, Axxis, Unleashed or the latest project of Alestorm mastermind Christopher Bowes, we also signed many exciting newcomers.
The new bands in alphabetical order:
Acres, Alabama Black Snakes, Axxis, Bai Bang, Bloodywood, Brass Against, Brenner, Cancer, Cesair, Christopher Bowes and His Plate of Beans, Coppelius, Damnation Defaced, Dampfmaschine, Der Fluch des Drachen, Diamond Head, Diary of Dreams, Die From Sorrow, Dream Spirit, Drunken Swallows, Duivelspack, Extrabreit, Fiddler's Green, Jared James Nichols, Kvelertak, Molllust, Mono Inc, Monstagon, Mr. Hurley & Die Pulveraffen, Nailed To Obscurity, Operus, Paddy and the Rats, Ragnaröek, Reckless Love, Reliquiae, Saor, Saxon, Sibiir, Sikth, Skald, Skyline, Skynd, Soul Demise, Stoneman, Tanzwut, The Linewalkers, The Moon & The Nightspirit, The O'Reilleys and The Paddyhats, The Rumjacks, The Sinderellas, Tuxedoo, Unleashed, Victims of Madness, Violons Barbares
Soon we will also release the first version of the Running Order for W:O:A 2019!